Welcome to the Office of Research at the UMSL College of Nursing. We are here to assist faculty and graduate students in all aspects of the research enterprise.
Our overall mission is to raise the research profile at the College of Nursing. This means fostering an environment that is conducive to faculty scholarship and developing the next generation of nursing researchers by helping PhD, DNP, and undergraduate students with research and evidence-based projects. Please take a moment to browse our faculty research interests and ongoing projects, and contact the Office of Research if you have any questions!
Contact Us
Kimberly Werner, PhD
Associate Dean of Research, Associate Professor
Seton Hall 211
Phone: 314-516-8421
Email: wernerk@umsl.edu
---
Dr. Kim Werner has interdisciplinary training in behavioral neuroscience psychology and addiction epidemiology with a focus on the trauma related etiology and the physiological and psychopathological sequelae following traumatic and chronic stress. She earned her doctoral degree in Behavioral Neuroscience Psychology from UMSL and completed a postdoctoral fellowship in transdisciplinary addiction research at the Brown School of Social Work at Washington University in St. Louis working with the School of Medicine, Department of Psychiatry. Dr. Werner's research examines biopsychosocial alterations associated with intimate partner violence, posttraumatic stress disorder, and trauma-related psychopathology as well as the trauma and stress related etiology of substance use disorder and other risky and addictive behaviors, with particular attention to differential etiology across gender and race. She has received funding from state and federal agencies including the Department of Veterans Affairs and the Department of Justice, Office on Violence against Women. She is actively engaged in research and programming to address gender-based violence on UMSL campus. Dr. Werner has published over 20 manuscripts and has presented her research and programming locally and nationally.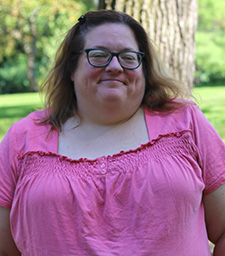 Keri Jupka, MPH
Senior Research Associate
Seton Hall 303
Phone: 314-516-6092
Email: kjzvf@umsl.edu
---
Keri Jupka has been supporting academic scholarly activities for over 15 years and has experience in all aspects of research including locating grant opportunities, grant preparation, implementation and reporting, close out and manuscript development. She has worked with faculty members in a number of different disciplines including Nursing, Medicine, Psychology, Health Care Management and Public Health. Keri is available to support the scholarly activities of College of Nursing Faculty and Graduate student and can provide assistance in finding funding opportunities, grant preparation including budgeting and forms completion, grant reviews and writing grant sections as appropriate. Keri can also assist with literatures reviews for grant applications or manuscripts, manuscript reviews and submission, IRB preparation, grant reporting and abstract review and development. Keri's personal research interests include eliminating health related disparities in the St. Louis community focusing on prostate and breast cancer, injury prevention, maternal and child health and health literacy.