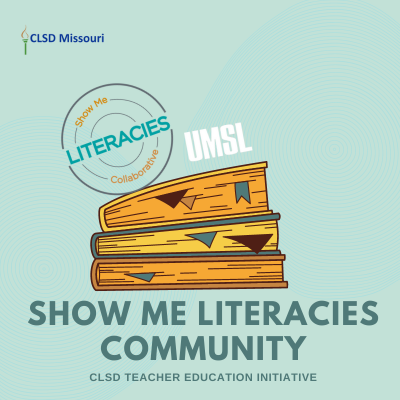 Topics of Study Include:
What is Literacy?
Fundamentals of Teaching Reading
Motivating Readers for Success
Making Meaning with Text
Extending Reading through Inquiry
Formative Assessment and Feedback
Access Professional Development
The Missouri Department of Elementary and Secondary Education (DESE) has been awarded the U.S. Department of Education's Comprehensive Literacy State Development grant. The Missouri Comprehensive Literacy State Development (CLSD) program was designed to complement DESE's commitment to literacy by supporting educators' working knowledge of evidence-based literacy strategies to effectively teach reading and writing to all students.
Grant funds are providing professional development to Missouri pre-service teachers in institutions of higher education, early childhood education teachers and K-12 educators to enable them to provide effective instruction allowing the state to advance literacy skills for children from birth through grade 12.  As a Missouri educator you have free access to this resource created by UMSL Literacy Professors.