Join a community that shares your passion for education.
The College of Education strives to provide comprehensive and authentic educational experiences, preparing present and future education professionals for transformative roles in their communities and careers. We offer a diverse range of programs that are tailored to equip students with the essential skills, knowledge, experience, dispositions and perspectives needed to become innovators and leaders in their respective fields. We are committed to helping you achieve your goals and make an impact in the field of education.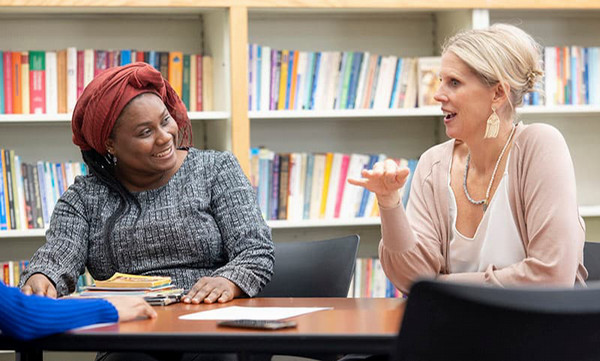 COLLEGE OF EDUCATION
Find Your Program

Prospective Students
It's your time to embark on a journey that will redefine the meaning of education. Here, your passion for shaping minds is nurtured and celebrated. Learn more about education programs at the University of Missouri–St. Louis.

Advising
Experienced advisors offer personalized support to help you achieve your academic and career goals. We provide guidance on course selection, requirements, career paths, and more. Talk to an advisor today!

Research and Centers
Our centers and initiatives are dedicated to providing a wide range of resources, support, and opportunities to students, faculty, and the community. These hubs empower individuals to thrive academically and personally.