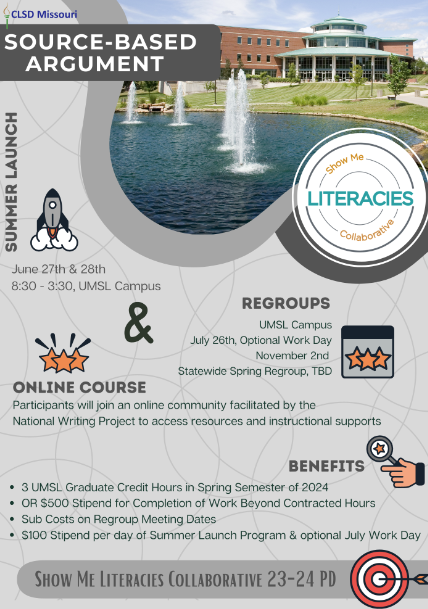 What Does the Program Offer?
Participants have the opportunity to meet throughout the 23-24 school year for professional development in the National Writing Project's source-based argument program. Participants will receive the support of an online community built by National Writing Project and can expect instructional resources and formative assessment tools for the teaching of source-based argument writing, learning to analyze student work carefully to determine instructional next steps, and leading their students towards active participation in their communities through argument writing
Who Should Join?
Suggested for 4th-12th ELA, Science, and Social Studies teachers.


Apply:  bit.ly/smlc2324sba