Visit this page for the Academic and Semester Calendars, Final Exam Schedule, and other important dates.  
General Scheduling Timeline
Each term's schedule is initially created by copying the schedule from the same term in the prior year. For instance, SP18 is copied to SP19, FS18 is copied to FS19, etc.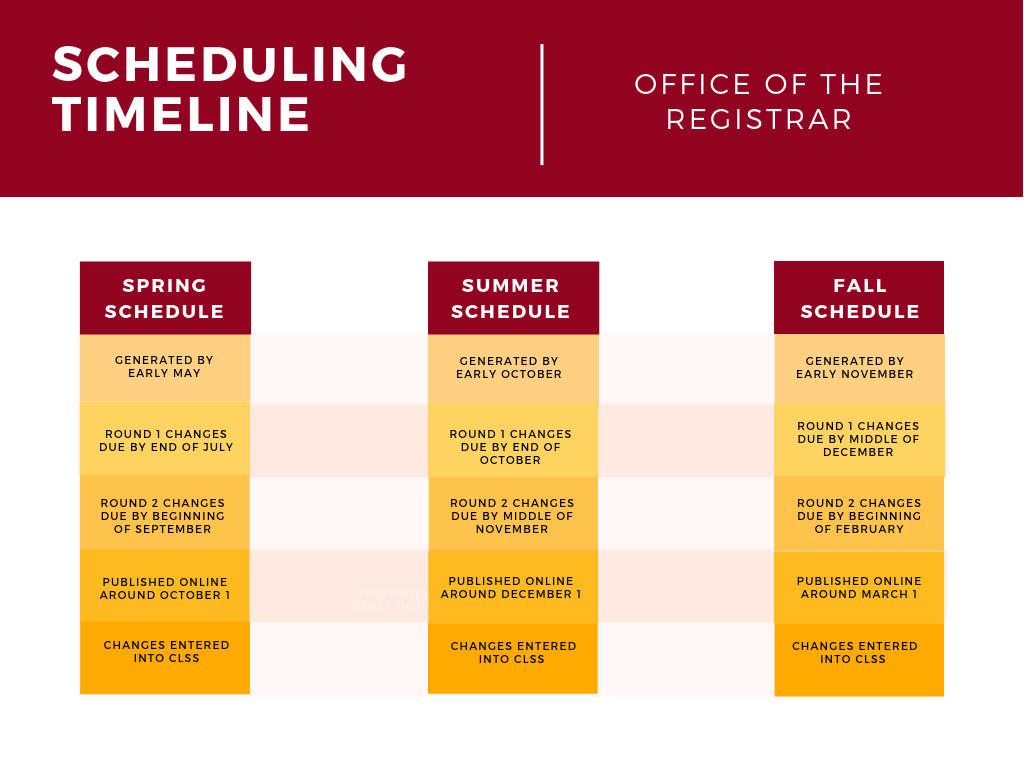 SP20 Faculty Load Data
Faculty Load Data for SP20 is due to the Office of the Registrar on February 7th, 2020. More information on the Faculty Load Data Process can be found on the Scheduling Resources homepage.
SP20 Census Date
SP20 Census is on February 17th, 2020. 
SP20 Session Dates:
Regular Session: 01/21/2020 - 05/16/2020
8W1: 01/21/2020 - 03/14/2020
8W2: 03/16/2020 - 05/16/2020
OS1: 01/21/2020 - 02/15/2020
OS2: 02/17/2020 - 05/16/2020
WI:   01/06/2020 - 01/18/2020
SS20 Course Schedule (Build) Timeline
SS20 Session Dates:
Session I: 05/18/2020 - 06/13/2020
Session II: 06/15/2020 - 07/11/2020
Session III: 07/13/2020 - 08/08/2020
Session IV: 05/18/2020 - 07/11/2020
Session V: 06/15/2020 - 08/08/2020
Session VI: 05/18/2020 - 08/08/2020
FS20 Course Schedule (Build) Timeline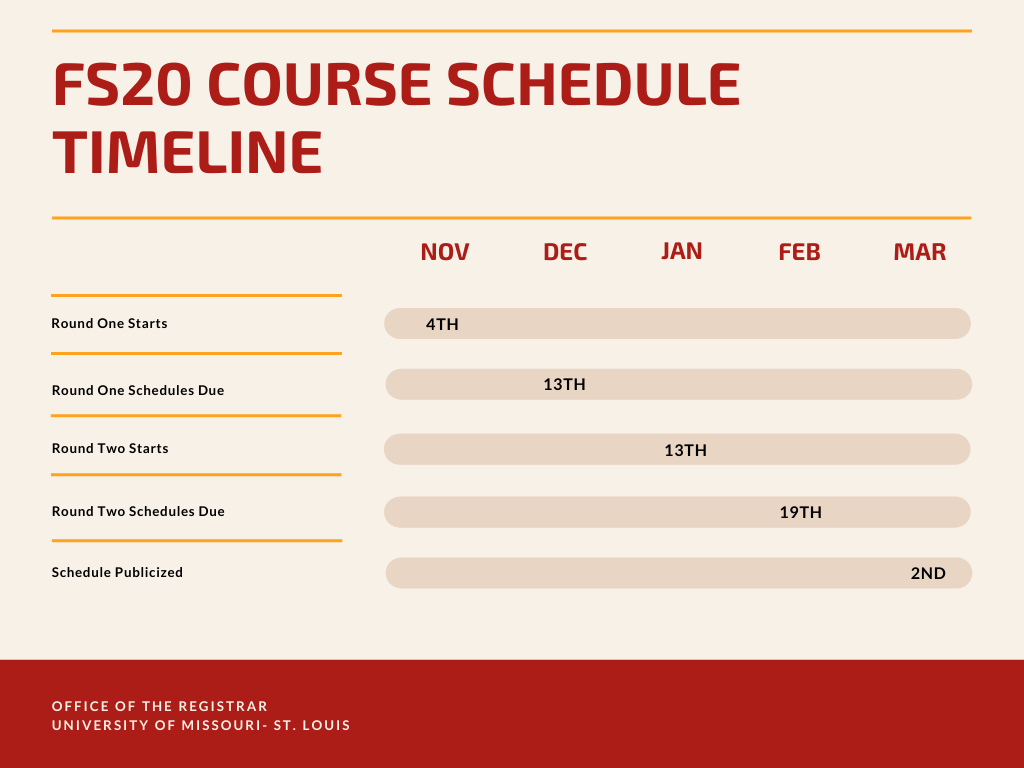 FS20 Session Dates:
Regular Session: 08/24/2020 - 12/19/2020
8W1: 08/24/2020 - 10/17/2020
8W2: 10/19/2020 - 12/19/2020
OS1: 08/24/2020 - 09/19/2020
OS2: 09/21/2020 - 12/19/2020
Contact The Scheduling Team at scheduling@umsl.edu or 25live@umsl.edu