The Office of Inclusive Postsecondary Education (OIPE) offers three programs for students with intellectual and developmental disabilities: Succeed, Succeed+, and Link (degree or certificate). Students have the option to either commute* to and from the university or reside on campus.
SCHEDULE A PROGRAM VISIT  APPLY FOR FALL 2024  Summer Camp 2024  The Link Program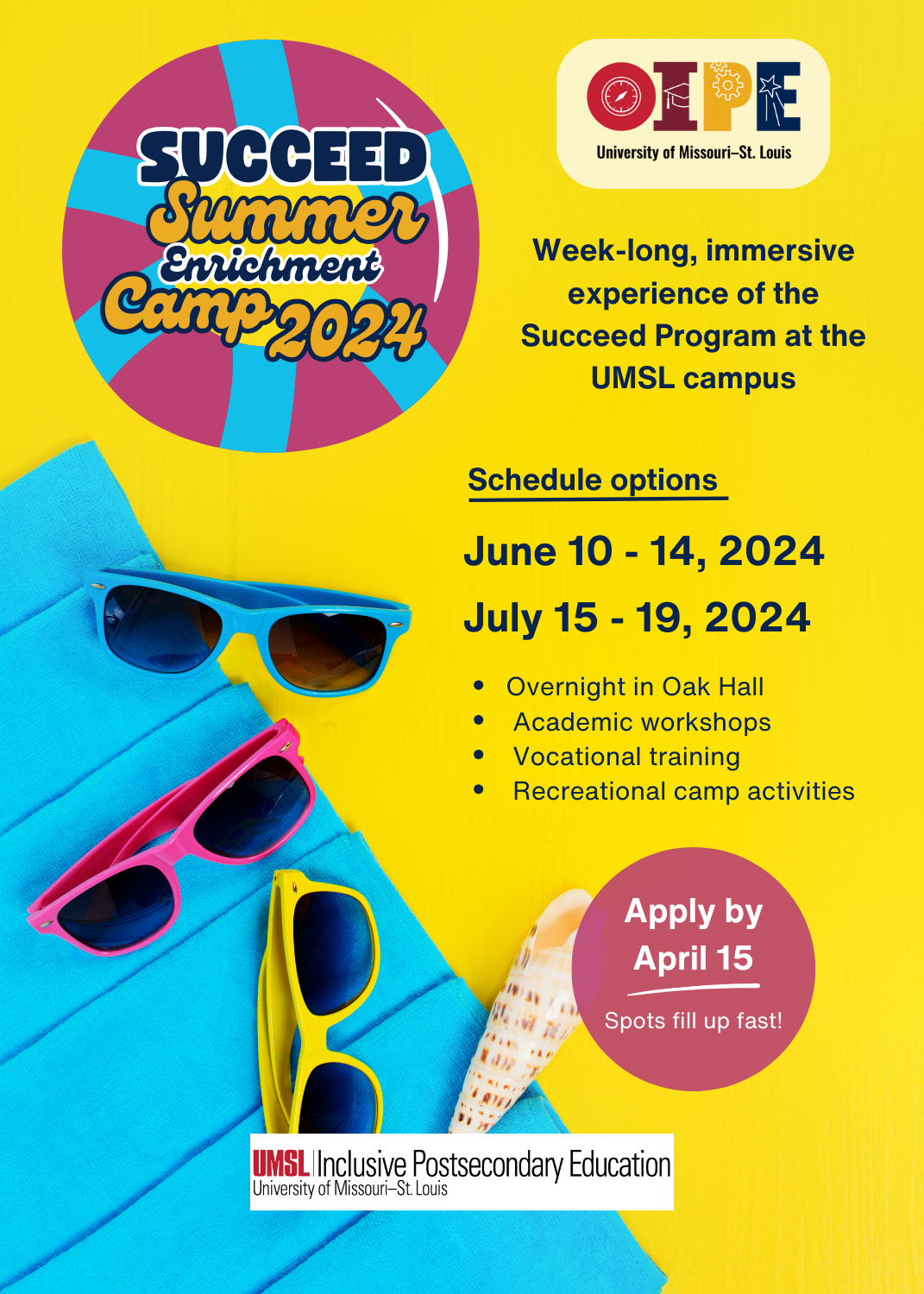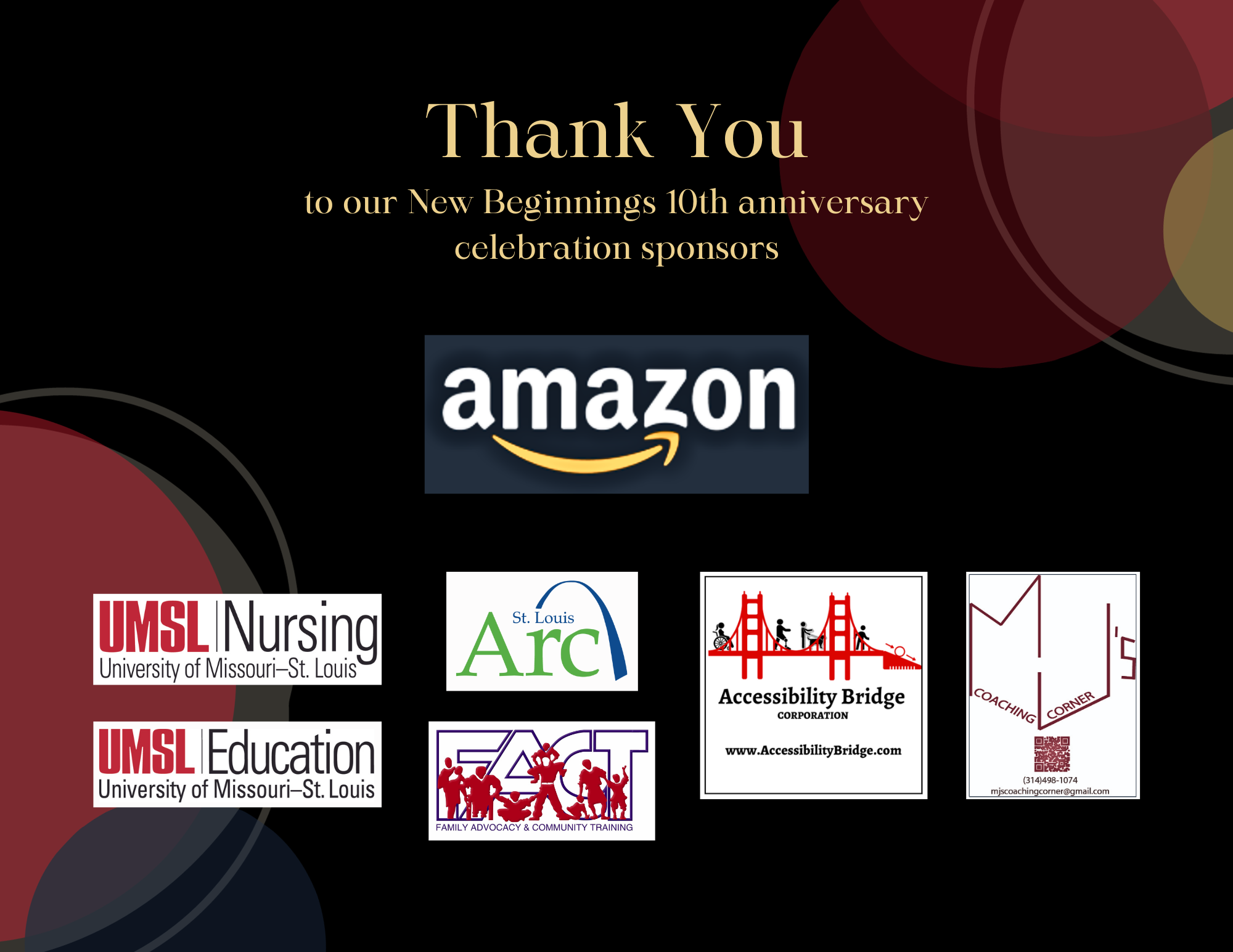 We shall continue accepting your generous donations for the New Beginnings Scholarship throughout the academic year of our 10th anniversary. Thank you!
*Commuter Option Available
This allows students to attend our programs without living on campus. Ninety percent of UMSL students commute to the university and have access to a vast commuter support system. Students enrolled in the UMSL Succeed commuter program are entitled to the same resource.
Mission
We present one-on-one support and opportunities for skill building, including full inclusion in university life, to adults with intellectual disabilities. Our goal upon Program completion is for students to be independent, gainfully employed self-advocates, and thriving members of their community.
Succeed Pillars
The Office of Inclusive Postsecondary Education encourages and develops pathways toward student independence. We achieve these goals through four pillars: 
Succeed is a Comprehensive Transition and Postsecondary Program (CTP)
The Succeed Program received approval from the United States Department of Education as a Comprehensive Transition and Postsecondary Program (CTP). Students who qualify in any of our programs may receive federal financial aid in the form of the Federal Pell Grant, and the Supplemental Educational Opportunity Grant. Succeed students must fill out the FAFSA in order to determine eligibility.