Triton Vets at UMSL
The University of Missouri - St. Louis Chapter of Student Veterans of America
UMSL Student Veterans Organization was established by UMSL student Veterans for UMSL Student Veterans. 
Although our experiences may be vastly different, we have one shared experience: transitioning from military life to university life. Together we can support and help one another reintegrate into civilian life and thrive as UMSL students. 
Our mission is to provide a voice for all student veterans and their families at the University of Missouri St. Louis. We aim to ensure the success of every student within our organization by offering products and services to increase overall morale, welfare, and readiness. 
The SVA gives UMSL veterans the opportunity to gather with their peers and feel the familiar sense of camaraderie. Students in the SVA share information about campus and community resources, career opportunities, and more! We also participate in community service projects and collaborate with other Student Veterans Associations at neighboring colleges for Student Veterans Week. 
For more information of upcoming events join us on Facebook and learn more at Triton Connect. 
We hope to see you at our next meeting!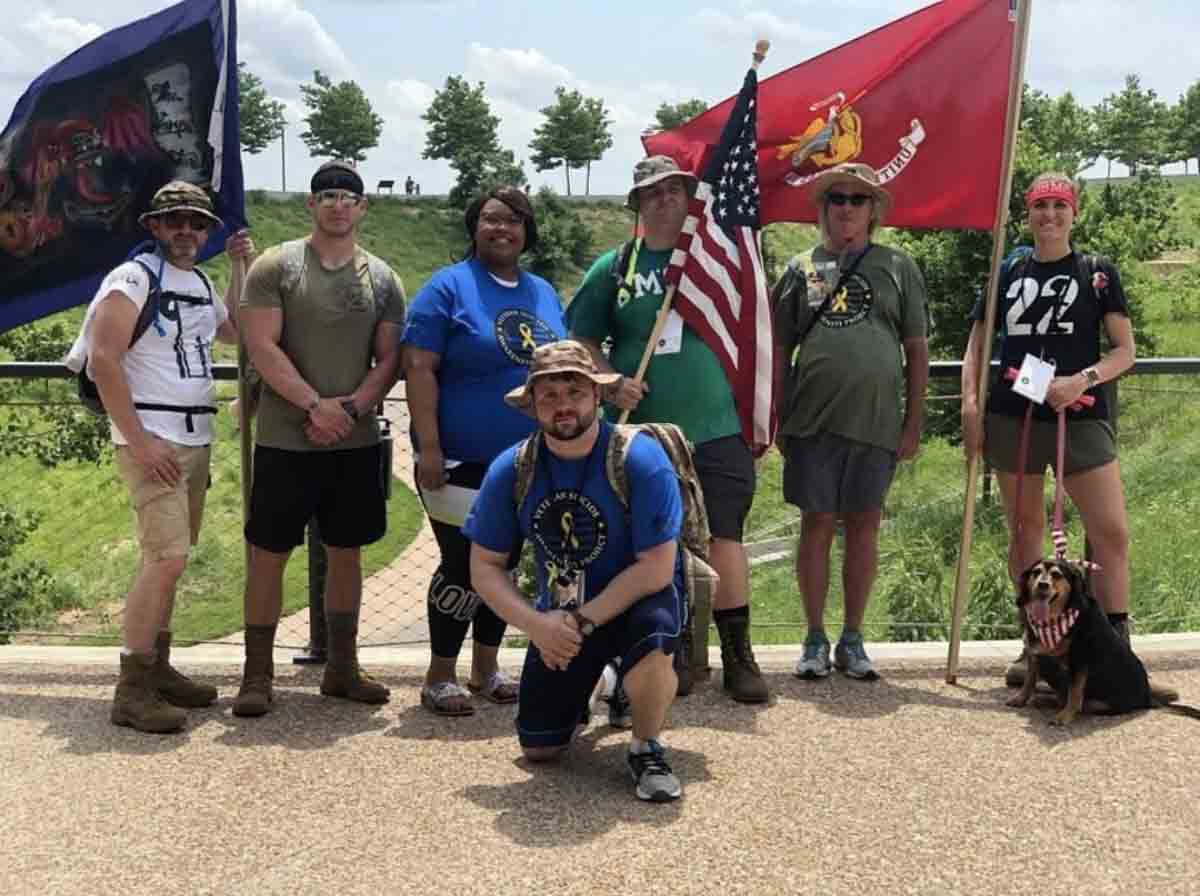 2019 Memorial Day march for veteran suicide awareness 
Contact Information
Nathan Ockrassa
Triton Vets Treasurer
(314) 516-5749