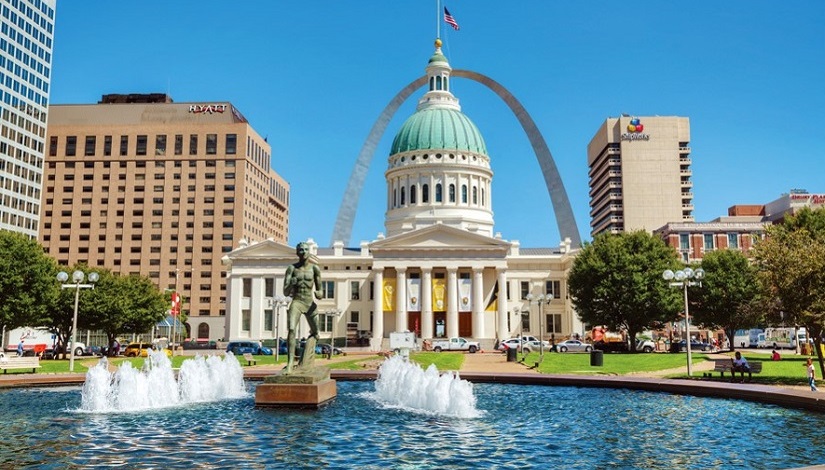 St. Louis, Missouri, is best known as the "Gateway to the West" and its important role in the history of U.S. westward expansion is commemorated by its iconic symbol, the 630 foot tall "Gateway Arch," which is located on the banks of the Mississippi River in the Jefferson National Expansion Memorial.
---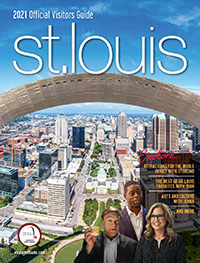 The St. Louis metropolitan area is the 19th largest in the U.S. with a population of nearly 2.8 million people and consists of several counties on the Illinois side of the Mississippi River, several counties on the Missouri side of the Mississippi River, and the City of St. Louis.  The City of St. Louis has a population of about 320,000 and is adjacent to St. Louis County which has a population of about one million people.  The City of St. Louis was founded in 1764 by Pierre Laclede, a fur trader and merchant from New Orleans. To honor Louis XV of France, it was named for his patron saint, Louis IX, St. Louis.
St. Louis is located about 1,000 miles west of Washington, D.C., about 2,000 miles east of San Francisco, and about 700 miles north of New Orleans. Chicago is about 300 miles to the north-northeast and Kansas City is 250 miles west.
For more information on area attractions and events, contact the St. Louis Convention and Visitors Commission at 1 (800) 325-7962 or visit their website at www.explorestlouis.com.
For additional information on attractions in Missouri, contact the Missouri Division of Tourism at 1 (800) 519-2100 or visit their website www.visitmo.com.