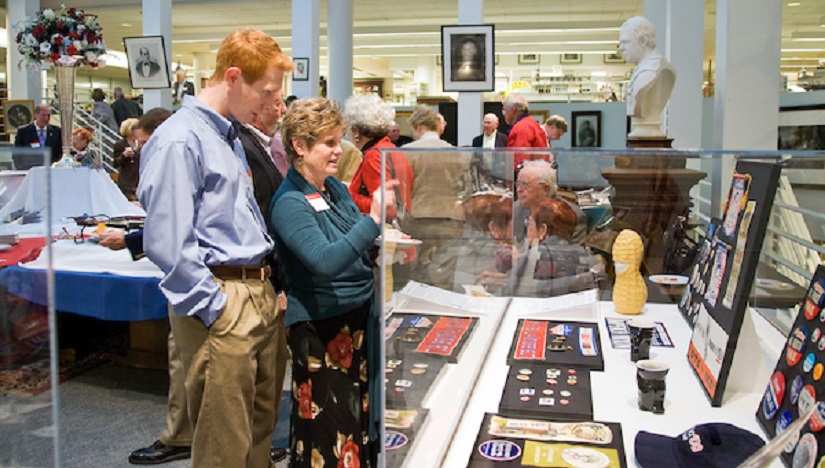 Established in 1846 by civic leaders and philanthropists, the Mercantile Library at UMSL exists today as a vibrant community and cultural asset. It is the oldest library west of the Mississippi and the grandparent of St. Louis cultural institutions.
Saint Louis Art Museum — Located in Forest Park, this is the largest art museum in the area with more than 33,000 works. Admission to the museum is free but there are fees for special exhibitions and donations are accepted.
Laumeier Sculpture Park — This 105-acre open-air museum and sculpture park houses 60 outdoor sculptures and presents other exhibitions and educational programs in the Adam Aronson Fine Arts Center Free admission.
Contemporary Art Museum St. Louis — Presents a number of special exhibitions each year but does not maintain a permanent collection. Free admission.
Mildred Lane Kemper Art Museum — This museum is part of the Sam Fox School of Design and Visual Arts of Washington University in St. Louis. The permanent collection dates to 1881. Also presents special exhibitions. Free admission.
American Kennel Club Museum of the Dog — Features art devoted to the dog including 700 paintings, drawings, watercolors, prints, sculptures, bronzes, figurines and decorative art objects. Admission fees are charged.
Sheldon Concert Hall and Art Galleries Presents rotating exhibitions in 6 galleries including photography, architecture, St. Louis artists and collections, jazz history, and children's art. Free admission but donations are accepted.
Pulitzer Arts Foundation — Presents a wide range of exhibitions from Buddhist art, Old Masters, minimalist art, and contemporary art. Free admission.
Museum of Contemporary Religious Art, Saint Louis University — This interfaith museum presents contemporary religious art. Free admission but donations are accepted. Fees for some special exhibitions.
Mercantile Library Art Museum — The collection includes paintings, prints, drawings, sculptures, decorative arts and folk art. Emphasis is on 19th and 20th century regional artists including George Caleb Bingham, Thomas Hart Benton, Oscar Berninghaus, Charles Deas, and Harriet Hosman.