The University of Missouri-St. Louis (UMSL) seeks energetic, collaborative, and visionary leaders to become part of a vibrant, diverse community of scholars that includes more than 15,000 students, 2,000 dedicated faculty and staff and 110,000 alumni. Our beautiful 470-acre campus is located in the heart of the St. Louis metropolitan region and is the perfect place to advance your career in a traditional campus setting with all the big city perks.
You are invited to explore this website to learn more about our campus and community as well as opportunities to join our administrative team or nominate potential candidates.
Open Searches: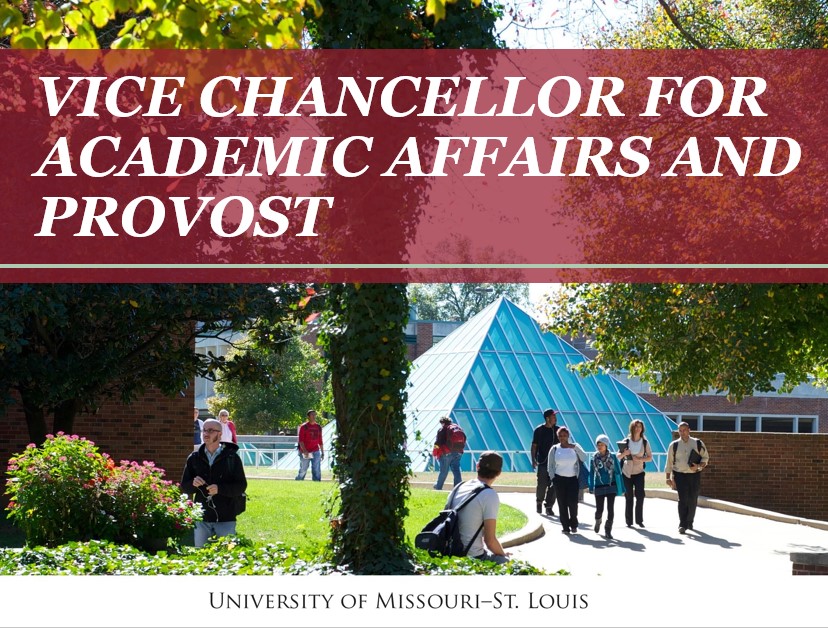 Vice Chancellor for Academic Affairs & Provost
The role of Vice Chancellor for Academic Affairs and Provost is an exciting opportunity for a proven leader to guide our core mission that focuses on the growth, development and education of our students, and to oversee our colleges and academic units.
learn more