The University of Missouri-St. Louis (UMSL) seeks energetic, collaborative, and visionary leaders to become part of a vibrant, diverse community of scholars that includes more than 15,000 students, 2,000 dedicated faculty and staff, and 108,000 alumni. Our beautiful 470-acre campus is located in the heart of the St. Louis metropolitan region and is the perfect place to advance your career in a traditional campus setting with all the big city perks.
You are invited to explore this website to learn more about our campus and community as well as opportunities to join our administrative team or nominate potential candidates.
Open Searches: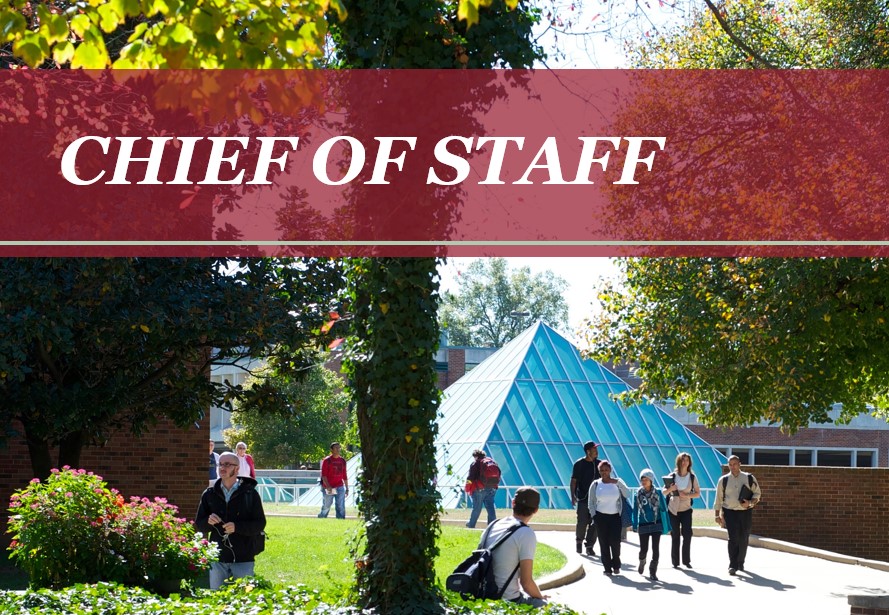 Chief of Staff
Reporting to the Chancellor, the Chief of Staff provides leadership and coordination for the activities of the Office of the Chancellor; represents the interests and priorities of the University; and represents the Chancellor in various administrative matters across the university, within the St. Louis and regional community, and at the state and national levels.
view profile