The University of Missouri-St. Louis (UMSL) seeks energetic, collaborative, and visionary leaders to become part of a vibrant, diverse community of scholars that includes more than 15,000 students, 2,000 dedicated faculty and staff and 110,000 alumni. Our beautiful 350-acre campus is located in the heart of the St. Louis metropolitan region and is the perfect place to advance your career in a traditional campus setting with all the big city perks.
You are invited to explore this website to learn more about our campus and community as well as opportunities to join our administrative team or nominate potential candidates.
Open Searches:
Assistant Vice Chancellor, Economic and Community Development
The AVCECD will have the gravitas to open doors and think creatively. They will be an outstanding collaborator, inspire colleagues, have a very high organizational EQ, and possess the ability to work with, and influence, senior leadership teams in universities, industry and the public sector.
Learn More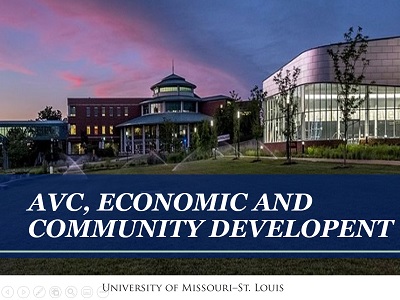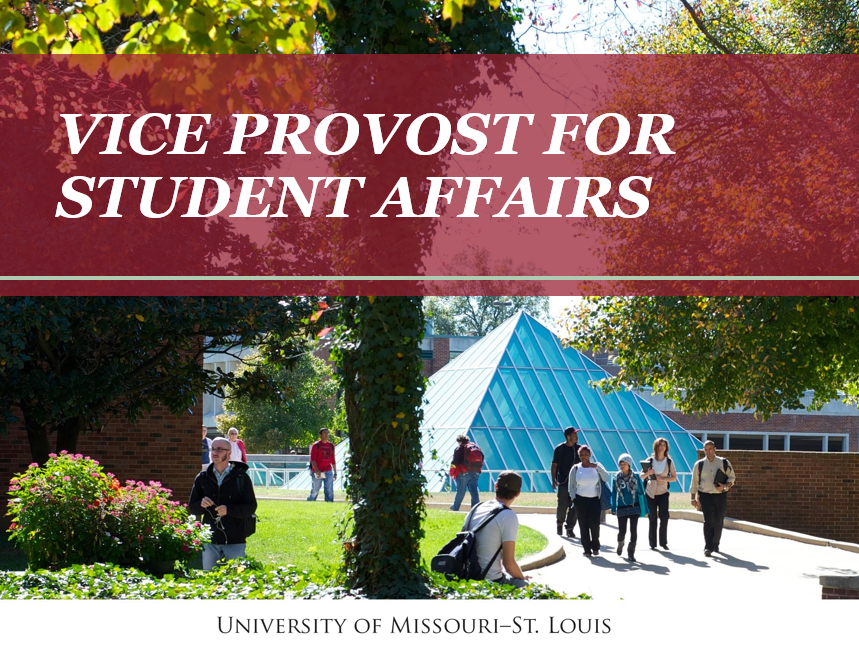 Vice Provost for Student Affairs
The VPSA provides leadership and vision in administering a comprehensive portfolio of programs, services, and strategic initiatives that promote the learning, academic achievement, and personal development of all students and enhance the campus and student life experience at UMSL.
Learn More