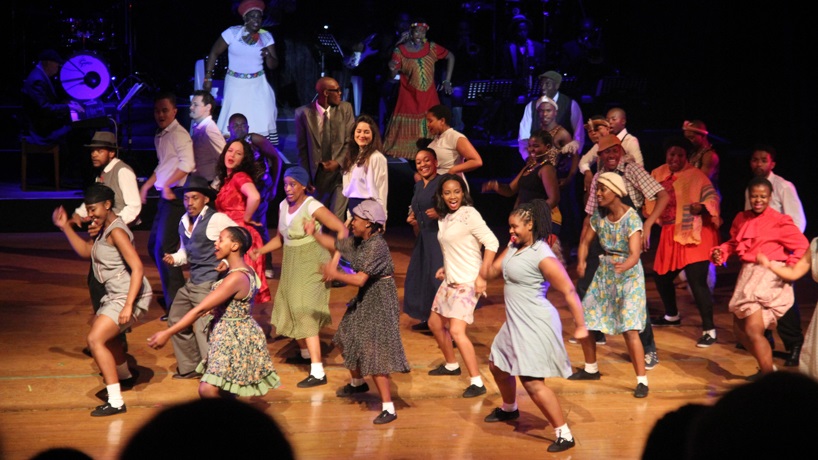 Niyi Coker, the E. Desmond Lee Professor of African/African-American Theatre and Cinema at UMSL, wrote and directed "Miriam Makeba: Mama Africa the Musical," which premiered at the Blanche M. Touhill Performing Arts Center.
The Fabulous Fox Theatre — Focusing on presenting classic and contemporary Broadway musicals, the theatre is situated in the arts district of the Grand Center area in Midtown St. Louis. It opened in 1929 and was completely restored in 1982.
The Muny — The Muny, which has been presenting performances during the Summer for more than 100 years at their 4,500 seat theatre outdoors in Forest Park (including 1,500 free seats for each performance), focuses on classic and contemporary Broadway musicals.
The Shakespeare Festival St. Louis — Presents free performances of a Shakespeare play each Summer at their outdoor stage in Forest Park.
The Repertory Theatre of St. Louis — Focuses on dramatic plays which are presented in either their 763 seat theatre or their smaller 125-seat theatre.
The Black Rep — The Black Rep is the largest, professional African American theatre company in the U.S. and presents dramas, comedies and musicals most of which are by African American and third world playwrights.
Stages St. Louis — Focuses on musical theatre and presents most productions at their 400 seat theatre.