Your business career starts here.
Business principles apply to every sector of our economy and include all aspects of overseeing and managing business operations. The foundations of business administration include principles of accounting, finance, supply chain, marketing and management. Today's modern business leaders must know how to effectively manage people, products, resources and financial assets in order to solve problems, innovate new solutions and grow companies.
Students benefit from six College Advisory Boards, the Leadership Council and the Business Alumni Association all of which are staffed by experienced business professionals from some of the best known St. Louis area companies. These professionals lend their expertise, experience, time, passion and enthusiasm to ensure that curricula are keeping pace with the ever-changing needs of business and that employers' needs are being fulfilled. They also provide opportunities that enhance student education with tours of their facilities, guest lectures, internships, mentoring and more.
The Business Administration degree is earned through our internationally recognized College of Business Administration, ranked among the top 2 percent of business schools in the world thanks to dual AACSB accreditation in both business and accounting. 
If you are interested in learning beyond the undergraduate level, we also offer an accelerated master's degree program.
Program type:
Major, BSBA
Format:
On-Campus, 100% Online
Take the next step
Request more information below:
Loading...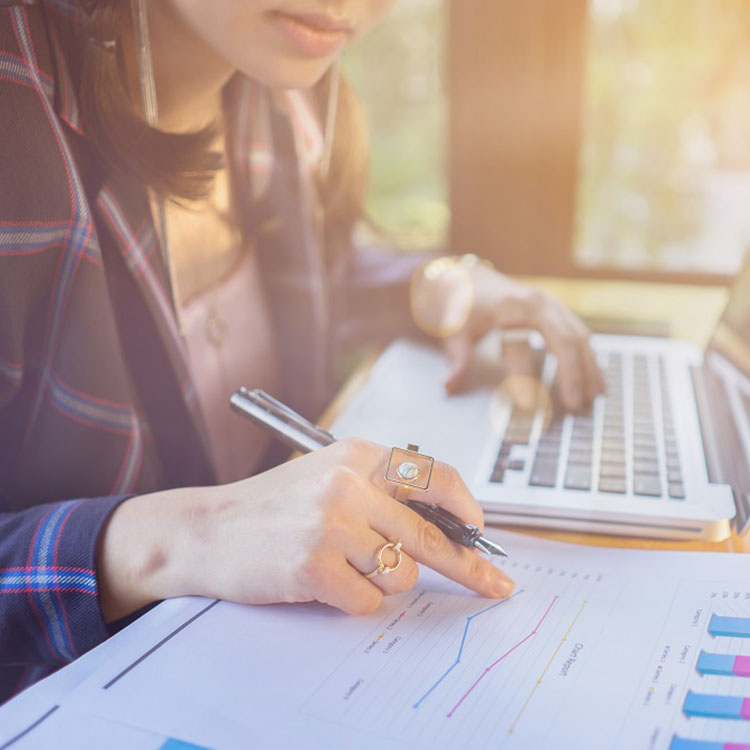 Overview
Bachelor of Science in -
Business Administration
The Business Administration degree offers an option to earn a general business degree. This 120-credit-hour program requires that at least 48-credit hours be filled with business courses including accounting, information systems concepts, business analytics and statistics, supply chain management, finance, management, marketing and more. Once you've completed your required courses, you can customize your degree with business electives, even selecting a minor, if you choose.
Business students learn and collaborate in a state-of-the-art facility outfitted with smart classrooms containing all the latest teaching technology, cutting edge seminar rooms, group learning environments, community spaces and a real-time stock ticker. The college also offers frequent career fairs, including career-specific opportunities and internships. In addition, faculty engage students in service learning opportunities which provide value and help transform lives in the surrounding communities.
Outcomes and Career Outlook
Throughout the program, students will be exposed to core business functions and contemporary business administration frameworks needed to be successful in a variety of fields. Students will be prepared to enter the workforce and succeed locally or globally across a wide range of business professions.
The U.S. Bureau of Labor Statistics projects that employment in business and financial operations occupations will grow five percent from 2019 to 2029, faster than the average for all occupations. This, paired with salaries that are higher than the median average, makes a career in business very inviting and rewarding.
Employment growth by 2029
Career Opportunities
Logistics Manager
Account Manager
Corporate Officer
Entrepreneur
Finance Manager
Human Resource Manager
Management Consultant
Marketing Manager
Operations Director
Supply Chain Director
Student organizations
Make new friends and learn new skills by joining one of our Recognized Student Organizations. Here are several opportunities you may be interested in as a business administration major:
Delta Sigma Pi, Professional Business Fraternity
Students of the University of Missouri
Internship opportunities and undergraduate research
The Career and Internship Program at the UMSL College of Business Administration will help prepare you with the real-world experience to hit the ground running when you get a job. We also encourage majors in accounting to participate in Undergraduate Research and Scholarship to innovate and collaborate with leaders in your field.
Honors College
The UMSL Honors College is a certificate program that can be paired with any major without adding extra classes or extending time to graduate. Classes in the Honors College are seminar-style, meaning that they are based in reading, writing, discussion, and critical thinking. This unique class format fosters an intellectual climate centered around democracy, diversity, civility and academic excellence.