Prepare for the ever-growing world of finance with our AACSB-accredited finance program.
Do you have a mind for numbers? Do you dream of helping businesses large and small earn profits and continue to grow? Earning a finance degree from UMSL will prepare you to enter the fast-paced world of finance with the skill set to succeed every day, making sure that businesses and individuals are financially successful.
When you major in finance at UMSL, you'll enjoy engaging courses taught by professionals, real-world practice and a thriving community of like-minded finance majors dedicated to helping each other reach new levels of greatness.
Graduating with a nationally recognized, AASCB-accredited finance degree will give you the best chances of finding a rewarding career doing what you love. In fact, 100 percent of our finance majors find careers in finance within six months of graduation!
A degree in finance that makes time for you
Are you a working professional looking to transition to an exciting career? Maybe you're just starting out and don't live in Missouri but still want to earn one of the top finance degrees available? Whatever your background, we've got you covered with our on-campus, fully online bachelor's degree in finance. At UMSL, you can major in finance without sacrificing your personal or professional time juggling classes. Earn your finance degree on your own time.
If you are interested in learning beyond the undergraduate level, we also offer an accelerated master's degree program.
Program type:
Major, BSBA
Format:
On-Campus, 100 Percent Online
Take the next step
Request more information below:
Loading...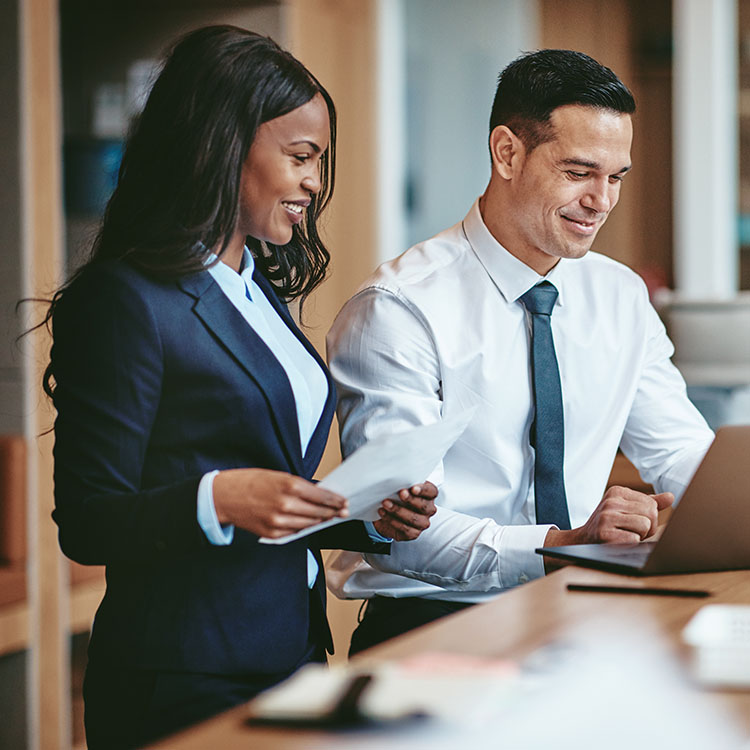 Why major in finance at UMSL?
There are so many reasons why our bachelor's degree in finance stands out from the rest. From our focus on student-centered learning to the exceptional value of our finance degree program, we provide you the skills and opportunities to succeed:
Get hands-on experience. We offer internships with prestigious financial services firms as well as study-abroad opportunities around the world, including China, the EU and the Middle East, so that you learn about the global world of finance.
Work with distinguished faculty. Thanks to the small sizes of our finance degree courses, you'll have plenty of chances to work closely with faculty mentors who are ranked among the top researchers in the country.
Earn an affordable degree in finance. Earn your bachelor's degree in finance from the most affordable university in Missouri, according to Business Insider. We also offer many scholarships and grants for finance majors.
What can you do with a finance degree?
A bachelor's degree in finance is incredibly versatile and can open the door to careers in finance, insurance, government, real estate and management — to name only a few options. Careers in finance and business are expected to grow by 8 percent over the next decade compared to the average for all other occupations, according to the U.S. Bureau of Labor Statistics. On average, the median salary for careers in finance and business is $76,570, significantly higher than the national average.
When you major in finance at UMSL, you'll be well-prepared for both entry-level positions in local companies and leadership roles at international organizations. The recent rise of fintech and automated wealth management disruptions has resulted in banks investing billions of dollars in innovation, development and acquisition of tech firms. Our finance majors are ready to tackle this brave new world of finance and banking with training in computer applications in finance.
Many of our finance majors are also accepted into top graduate programs to continue mastering the fundamentals of finance and increasing their potential for careers in finance and business.
Employment growth by 2029
Career Opportunities
Actuary
Banker - Commercial & Investment
Corporate Resource Manager
Financial Advisor
Financial Analyst
Financial Planner
Insurance Risk Manager
Market Analyst
Mutual Fund Manager
Stock Broker
Trust/Wealth Manager
Plan of study
Track Certification
Students may combine selected courses from the list above, and other specified upper division business electives, to fulfill a designated track with dual objectives of acquiring in depth knowledge, and to prepare and be eligible for various professional certification examinations. Detailed information is available in the Office of Undergraduate Academic Advising. The specific tracks available include:
Corporate Finance
Financial Institutions and Services Investment
FinTech
Portfolio Management
Financial Planning
Insurance
All business majors must meet the general education requirements of the university in addition to completing degree-specific curriculum requirements.
Review Full Degree Requirements
Review Sample Four-Year Plan
Download 4-Year Academic Map
Non-Missouri Residents: Prospective students are responsible for reviewing the  NC-SARA state authorizations page to see if this program is offered in their state throughout their program and to review the licensure or certification requirements for the state in which they reside.
Student organizations
UMSL offers so many ways for finance majors to take their college experience to the next level with Recognized Student Organizations. You'll learn new skills, make lasting connections with other finance majors and build an impressive resume. With over 120 student organizations on campus, there's something for everyone here! You might be interested in:
Finance Club
Beta Alpha Psi, Finance Honorary
Students of the University of Missouri
Internship opportunities and undergraduate research
The Career and Internship Program at the UMSL College of Business Administration will help prepare you with the real-world experience to hit the ground running when you get a job. We also encourage majors in accounting to participate in Undergraduate Research and Scholarship to innovate and collaborate with leaders in your field.
Honors College
The UMSL Honors College is a certificate program that can be paired with any major without adding extra classes or extending time to graduate. Classes in the Honors College are seminar-style, meaning that they are based in reading, writing, discussion, and critical thinking. This unique class format fosters an intellectual climate centered around democracy, diversity, civility and academic excellence.