Move farther, faster.
Turn an idea into a business. Lead teams to develop, champion and accelerate new ideas into actionable plans. Collaborate with startups or earn funding to launch your own. Developing a mindset that is focused on removing fear and thinking like an entrepreneur will get you farther, faster in any field or industry. Now is a great time to be an entrepreneur or innovator.
Program type:
Major, BSBA
Format:
On-Campus, 100% Online
Take the next step
Request more information below:
Loading...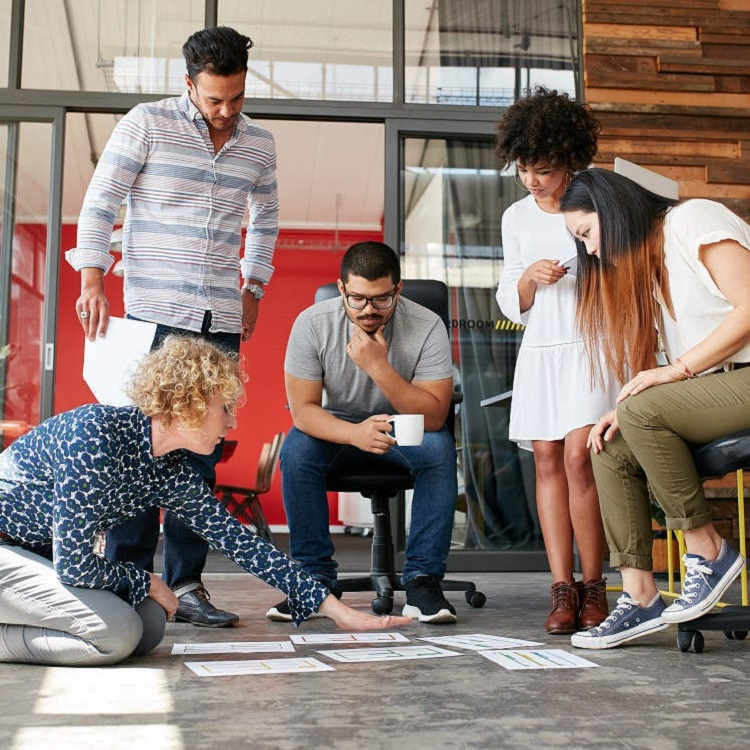 Overview
Bachelor of Science in Business Administration -
Entrepreneurship Emphasis
The Entrepreneurship emphasis is an option in the Bachelor of Science in Business Administration degree program. Throughout the program, students will develop skills in financial and managerial accounting, information systems concepts, business analytics and statistics, supply chain management, management and organizational behavior, marketing, strategic management and more.
Our students are given the tools to become successful entrepreneurs and innovators based on next generation processes including mindset, design and agile thinking. Students benefit from hands-on experiences, exclusive entrepreneurial internships, courses led by faculty with proven records of real-world success, and opportunities to compete for funding new ideas, ventures and startups.
Why study entrepreneurship at UMSL?
A degree in entrepreneurship at UMSL is a degree from our internationally recognized College of Business Administration, ranked among the top 2% of business schools in the world thanks to our dual AACSB accreditation in both business and accounting. St. Louis has one of the most thriving entrepreneurship communities in the U.S. In fact, Forbes named us among the "Top 10 Rising Cities for Startups." No other university is better connected to that community than UMSL. UMSL has UMSL Accelerate, a first-of-its kind entrepreneurial resource that offers hands-on experience through exclusive partnerships with Ameren Accelerator, Capital Innovators and other entrepreneurial giants.
As you can imagine, salaries for entrepreneurship majors vary, and there are a wide range of potential outcomes. Some graduates aspire to start their own business venture, some the CEO's of large corporations, and still others may seek fulfilling opportunities leading teams within smaller organizations. All of which have a range of salaries and income streams. While various outcomes are based on individual goals and career aspirations, entrepreneurship majors develop the knowledge, skills and tenacity that make them strong leaders in any capacity.
median annual salary according to careerexplorer.com. 
Career Opportunities
Product Manager
Brand Manager
Business Consultant
Business Owner
CEO/Founder
Innovative Manager
Sales Manager/Account Executive
Social Entrepreneur
Student organizations
Make new friends and learn new skills by joining one of our Recognized Student Organizations. Here are several opportunities you may be interested in as an entrepreneurship major:
Emerging Leaders Student Organization
Delta Sigma Pi, Professional Business Fraternity
Students of the University of Missouri
Internship opportunities and undergraduate research
The Career and Internship Program at the UMSL College of Business Administration will help prepare you with the real-world experience to hit the ground running when you get a job. We also encourage majors in entrepreneurship to participate in Undergraduate Research and Scholarship to innovate and collaborate with leaders in your field.
Honors College
The UMSL Honors College is a certificate program that can be paired with any major without adding extra classes or extending time to graduate. Classes in the Honors College are seminar-style, meaning that they are based in reading, writing, discussion, and critical thinking. This unique class format fosters an intellectual climate centered around democracy, diversity, civility and academic excellence.