David O'Toole
Director of Operational Strategy
World Wide Technology


UMSL Business – Supply Chain & Analytics Advisory Board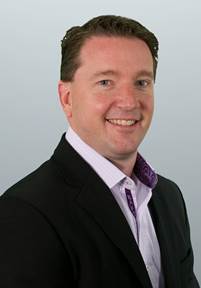 David O'Toole is the Director of Operational Strategy for World Wide Technology.  He has been with WWT since 1999 and has been a Supply Chain professional for nearly 20 years.  David was recently named Co-Chair for St. Louis Regional Chamber Logistics Committee.
David has range of business competencies including Supply Chain Management, Transportation Management, Trade Compliance, Supply Chain Analytics, Procurement, Information Technology, Project Management, and Business Development.  David's current role has him focused on a business transformation effort focused on creating repeatable, scale-able processes from quote to cash that position WWT for continued growth.
David is self-motivated with a results-oriented approach to tasks and responsibilities coupled with a high level of business acumen and a natural enthusiasm for meeting clients' needs.   An effective leader and collaborator, he is proficient in streamlining operational processes, building fully-knowledgeable and cohesive business and technical teams.  David is an out-of-the-box thinker with above-average communication and problem solving skills with a proven ability to work independently or within teams, interfacing positively at all levels, internally and externally including vendors, customers, and partners.  His career is replete with examples of 'simplifying the complex' surrounding systems, processes and more, both internal and external to the organization.  He earned a Bachelor's degree in Marketing from St. Louis University.