Every message matters.
Effective communication is vital. We teach students to communicate competently and with purpose in every line of work, whether in a corporate setting, in health care, interacting with the public or developing engaging, relevant media content.
Communication students can produce high-quality social media, print or video content, apply interpersonal skills to a variety of situations and take diverse perspectives in a variety of professional environments. They can navigate and evolve with a rapidly changing technological environment because they know how to evaluate and interpret information and data. Our graduates are skilled at adapting communication strategies to any number of different situations and audiences.
Format:
On-Campus, 100% Online
Take the next step
Request more information below:
Loading...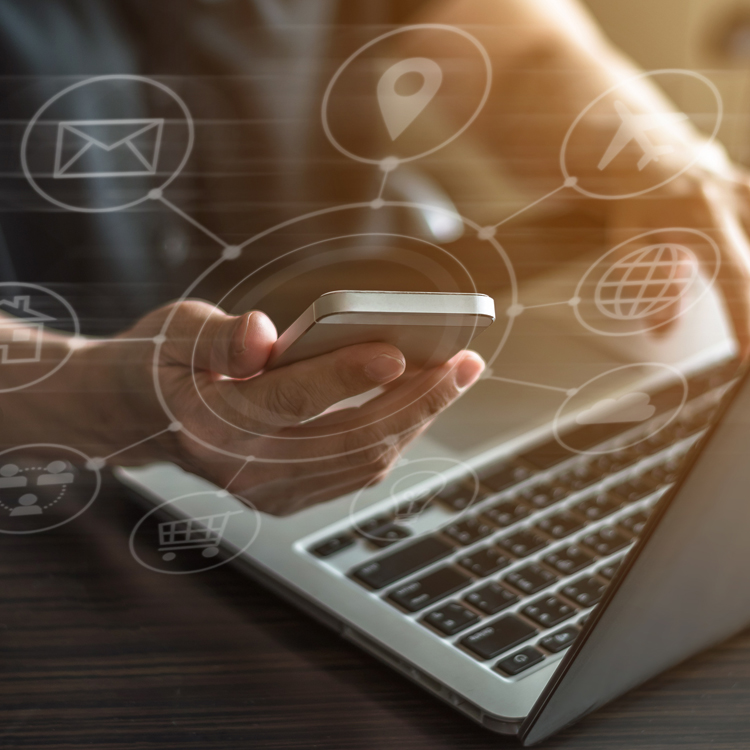 Overview
Bachelor of Arts -
Communication
The BA in Communication can be tailored to meet your personal, professional or academic goals. You can pursue a general communication degree or specialize in one of four emphasis areas: interpersonal communication; mass communication; strategic communication or visual communication. Students have the opportunity to earn additional credentials through undergraduate certificates in Health Communication, Media Production and Public Relations.
Throughout this program, students will explore how messages are constructed, delivered and perceived by audiences. Whether the intent is to inform, influence or entertain, students will use research and theory to improve message effectiveness and achieve desired outcomes.
Outcomes and Career Outlook
The Communication and Media Department also offers an extensive practicum and internship program that allows students to apply their skills in a real-world environment and to develop their professional networks. Students can also join Lambda Pi Eta, the official communication studies honor society of the National Communication Association, or the Public Relations Student Society of America (PRSSA), the largest association of public relations and communications students in the United States. Students may also serve as interns for The Barnett Agency, our student-run public relations firm. 
Communications is a recommended major by payscale.com. Employment of communications major's is projected to grow up to 9% to 2029, with a median annual salary of $60,789, according to wage and employment data from payscale.com 
Employment growth by 2029
Career Opportunities
Advertising Manager
Air Traffic Controller
Broadcast & Sound Engineer
Communications Coordinator
Film & Video Editor
Human Resources Specialist
Journalist
Marketing Communications Specialist 
Social Media Manager
Speechwriter
Technical Writer
Plan of Study

Optional Emphasis Areas
While not required, the BA in Communication may be completed with an emphasis in one of four areas:
Applied Visual Communication
Interpersonal Communication
Mass Communication
Strategic Communication
Student organizations
From leadership, to cultural, to just plain fun, Recognized Student Organizations at UMSL make it easy to get involved. Students who join RSOs make new friends, learn new skills, and perform better in classes. Plus, with over 120 student organizations on campus, there's something for everyone! You might like:
Honors College
The UMSL Honors College is a certificate program that can be paired with any major without adding extra classes or extending time to graduate. Classes in the Honors College are seminar-style, meaning that they are based in reading, writing, discussion, and critical thinking. This unique class format fosters an intellectual climate centered around democracy, diversity, civility and academic excellence.
Undergraduate research
We encourage and support students as they engage in exciting activities in and outside of the classroom that enrich their academic and professional understanding of their chosen area of study. All majors are encouraged to participate in Undergraduate Research and Scholarship to produce discipline-specific intellectual or creative innovations to their field.