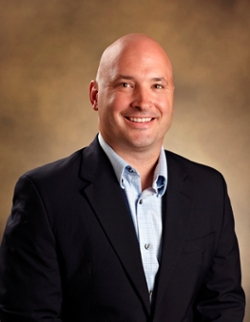 Sean O'Donnell is responsible for providing advanced Internet, TV and phone services to approximately 550,000 customers in more than 300 Missouri and Illinois communities. In this role, he oversees the market's strategic direction, its day-to-day operations and more than 1,200 employees and service partners.
A native of St. Louis who attended St. Thomas Aquinas High School, Sean is a highly qualified executive with more than 15 years of industry experience. He is an effective, results-focused leader with a proven ability to build high-performing teams that deliver industry-leading customer experience and financial performance results.
One of Sean's greatest professional strengths is his laser-like focus on improving customers' experience with Charter. As an example of his ability to exceed customers' expectations, he previously led a multi-state operation through an aggressive product deployment cycle, while building out the infrastructure to support both residential and commercial services. The result was dramatically improved products and services, with customer satisfaction scores that exceeded 95 percent.
Sean joined Charter in his current position in August 2011. He was also a member of Charter's corporate team in St. Louis from 2001 to 2005, where he served in key roles including Vice President of Information Technology and Vice President of Operations.
When away from the office, Sean regularly volunteers for charitable and community causes focused on children, education and community development. He is actively involved with Partners for Progress of Greater St. Charles, and also serves on the Board of Directors for the Better Business Bureau and St. Peters Hockey Club. Before moving back to St. Louis in 2011, he served on several boards including Montana Special Olympics, President of ZooMontana, President of Billings Amateur Hockey League, Billings Chamber of Commerce, Montana State University-Billings National Advisory Council, and Montana Meth Project. He lives with his wife, Nicky, and their three children in St. Charles.