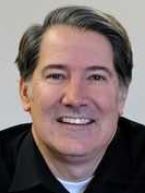 Welcome to the Department of Political Science! We are dedicated to preparing our students to better understand, communicate, solve, and lead on the urgent issues that challenge all of us. Our faculty are leaders in scholarship and teaching, and we are engaged in helping our community and our world better understand public policies both large and small.

Our graduates are thoughtful, fair-minded, knowledgeable, and skilled problem-solvers working on projects that make a better world. They are leaders of public, nonprofit, and business organizations in the United States and around the globe. Our graduates include elected officials, judges, agency heads, attorneys, corporate public affairs executives, university professors, secondary school officials, foundation officers, and policy advocates.

I encourage you to check out our website to learn more about our academic programs. If you have any questions please drop me an email. We hope you will join our community and learn how you too can improve the world—one policy and one community at a time.
David Kimball, Chair

dkimball@umsl.edu
314-516-6050