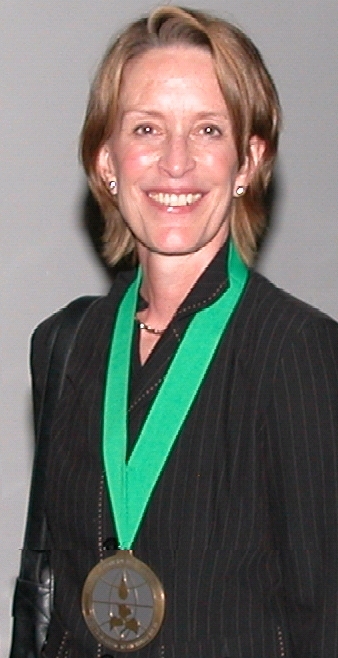 Kathryn Fuller served as President and CEO of World Wildlife Fund-US, the world's largest international conservation organization, for sixteen years, retiring in June 2005. Under her leadership, WWF doubled its membership, tripled its revenue and expanded its presence in over 100 countries around the globe.
Trained as both a lawyer and a biologist, Fuller first served as director of WWF's wildlife trade monitoring program, then general counsel and executive vice president. Prior to joining WWF, she headed the Wildlife and Marine Resources Section of the Justice Department's Land and Natural Resources Division.
At WWF, Fuller's emphasis was on innovative conservation methods such as debt-for-nature swaps, conservation trusts, inclusion of women in grass roots projects and creative partnerships to conduct conservation on large, eco-regional scales. Examples of large-scale projects undertaken during Fuller's tenure included creation of the world's first conservation trust fund for Bhutan and a partnership with the World Bank and the government of Brazil to triple the amount of rain forest under strict protection in the Amazon.
It was a trip to Tanzania in 1973 to study wildebeest behavior that made her decide to choose conservation as a career decision that would take her from the University of Texas Law School, where she received her J.D. degree in 1976, to the Department of Justice, where she worked first in the Office of Legal Counsel and then the Land and Natural Resources Division. She became chief of the division's Wildlife and Marine Resources section in 1981, with responsibility for supervising litigation involving the trade in animal and plant resources. She came to WWF the following year to direct the American arm of TRAFFIC, the wildlife trade-monitoring arm of WWF and the World Conservation Union, IUCN.
Fuller received her B.A. from Brown University and did graduate studies in marine, estuarine and environmental science at the University of Maryland. She is a recipient of the U.N. Environment Programme's Global 500 award and holds several honorary doctorates. She chairs the board of trustees of the Ford Foundation and sits on several other non-profit and corporate boards. She is a trustee of Brown University and a member of the Council on Foreign Relations.