Prepare for fast-growing careers in our accredited economics program.
Are you fascinated by economics systems both big and small? Want to dive deeper into the connections between economics and human behavior? The bachelor's degree in economics from the University of Missouri–St. Louis will prepare you to apply analytical skills to a wide range of problems facing society.
As you earn your bachelor's degree in economics at UMSL, you'll learn to use basic statistical methods and statistical software to interpret and analyze economic data and relationships while building a historical perspective of the U.S. economy and its key institutions.
Thanks to our balanced combination of theory and hands-on learning, we're nationally renowned for the expertise of our graduates. In fact, 94 percent of our economics majors find jobs within one year of graduating, and 70 percent find jobs within three months!
We also offer online and in-person classes so that you can create a course of study that suits your busy work and life schedule.
A bachelor's degree in economics designed for you
What can you do with an economics degree from UMSL? The answer is simple: a lot! The analytical skills you'll accrue when you major in economics at UMSL can apply to a huge range of jobs. To help you prepare for these jobs for economics majors, we offer both BA and BS programs in economics so you can tailor your education experience to your career goals.
Program type:
Major, BA or BS
Take the next step
Request more information below:
Loading...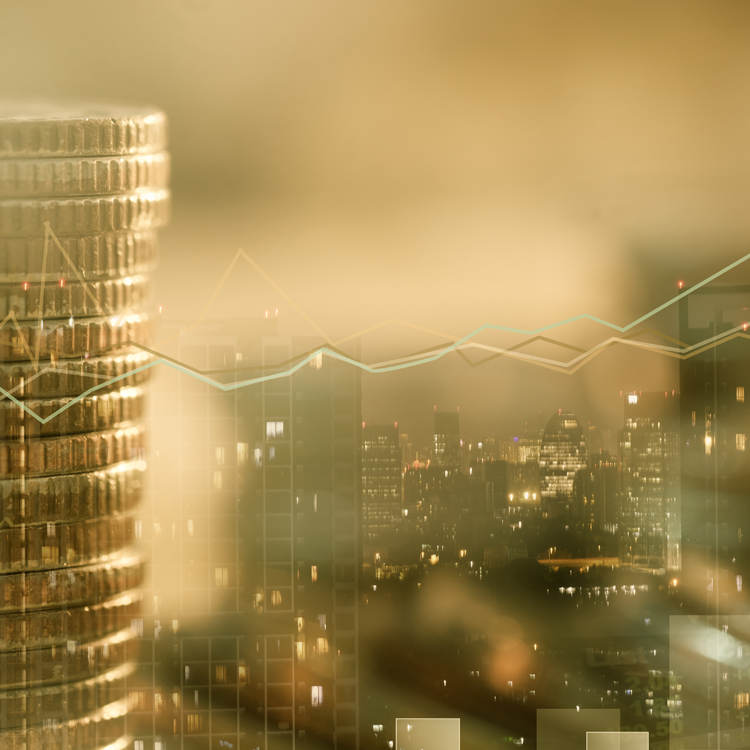 Why major in economics at UMSL?
With a 94 percent job placement rate within one year of graduation, our economics majors stand out both on the job market and on the job thanks to:
Real-world experience. Prepare for a variety of jobs for economics majors even before graduating with internship and summer opportunities at prestigious organizations, including Boeing, Edward Jones and the Department of Agriculture.
Experienced faculty. Thanks to small class sizes, when you major in economics you'll have many chances to work closely with distinguished faculty mentors who specialize in topics such as energy economics, environmental economics, labor economics, econometrics and forensic economics.
Affordability. In addition to being ranked as the most affordable college in Missouri, we also offer several scholarships and grants to help economics majors like you earn their degree.



What can you do with an economics degree?
When you major in economics at UMSL, you'll have the experience, skills and knowledge to excel in exciting, fast-paced jobs for economics majors. You will also open the door to high salaries, great job security and endless growth opportunities. Employment for professionals with a bachelor's degree in economics is predicted to grow by up to 3 percent over the next decade, according to the U.S. Bureau of Labor Statistics. Graduates with an economics degree earn an average salary of $76,540, significantly higher than the national average.
Past economics majors at UMSL have gone on to work at internationally recognized companies and organizations, including AT&T, the Federal Bureau of Investigation, MasterCard, Wells Fargo and many more.
Employment growth by 2029
Career Opportunities
Consultant
Data Analyst
Data Scientist
Demand Planner
Economist
Financial Advisor
Lawyer
Policy Analyst
Student organizations
Make new friends and learn new skills by joining one of our Recognized Student Organizations. Here are several opportunities you may be interested in as an economics major:
Student Activity Budget Committee

National Association for Business Economics
WIE - Women in Economics
Students of the University of Missouri
Honors College
The UMSL Honors College is a certificate program that can be paired with any major without adding extra classes or extending time to graduate. Classes in the Honors College are seminar-style, meaning that they are based in reading, writing, discussion, and critical thinking. This unique class format fosters an intellectual climate centered around democracy, diversity, civility and academic excellence.
Undergraduate research
We encourage and support students as they engage in exciting activities in and outside of the classroom that enrich their academic and professional understanding of their chosen area of study. All majors are encouraged to participate in Undergraduate Research and Scholarship to produce discipline-specific intellectual or creative innovations to their field.