Apply analytical skills.
Economics studies the best use of limited resources while meeting needs and wants. It encompasses both microeconomics (the study of decision making) and macroeconomics (the study of the behavior of the economy as a whole). The study of economics is an excellent way to learn how to apply analytical skills to a range of interesting questions and problems.
BA graduates will be able to use basic statistical methods and statistical software to interpret and analyze economic data and relationships and acquire an historical perspective of the U.S. economy and its key institutions. BS graduates will also be able to estimate, analyze and interpret economic relationships and write a research paper that employs sound economic reasoning and economic data.
Program type:
Major, BA or BS
Take the next step
Request more information below:
Loading...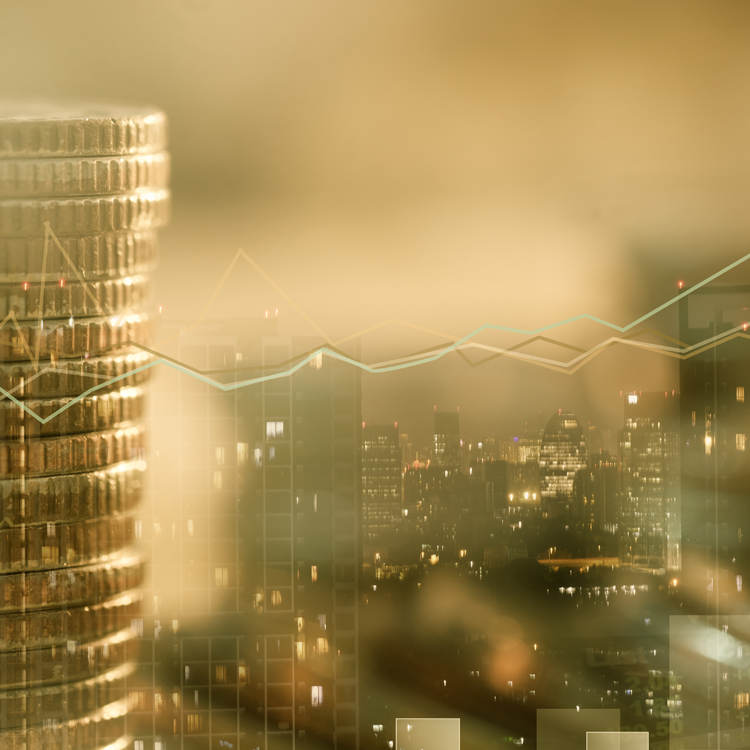 Overview
Bachelor of Arts and Bachelor of Science -
Economics
The Bachelor's degrees in Economics are available as both a BS, which is designated as a STEM program, and a BA. The BA in Economics is designed for students who want to think analytically and apply their knowledge to a broad range of topics such as property rights, environmental regulation, labor markets and government regulation, while the BS in Economics is designed for students who want to develop analytical and quantitative skills and apply that knowledge to a range of topics such as economic modeling, financial markets and market analysis.
A unique feature of our department is the opportunity to take a large number of courses in applied economics and data analysis, in addition to traditional economics coursework. Students work as research assistants, peer tutors and collaborate on projects.
Outcomes and Career Outlook
Upon completion of the BA or the BS in Economics, graduates will be able to use economic reasoning; use mathematical methods to construct and analyze economic models and to analyze and interpret economic phenomena; understand key market institutions and apply this knowledge to analyze economic behavior and evaluate public policy; identify the causes and consequences of poverty and prosperity; predict changes in key macroeconomic variables in response to changes in social, political and economic policy as well as non-economic events.
Economics is widely regarded as an indispensable area of study, and its graduates are sought by firms and institutions from all spectrums. Employment of economics majors is projected to grow up to 3% to 2029, with a median annual salary of $76,540, according to wage and employment data from the U.S. Bureau of Labor Statistics.
Employment growth by 2029
Career Opportunities
Business Intelligence Manager
Consultant
Data Analyst
Data Scientist
Demand Planner
Economist
Financial Advisor
Lawyer
Policy Analyst
Plan of study
BA Option
All majors must meet the general education requirements of the university in addition to completing degree-specific curriculum requirements.
Review Full Degree Requirements Review Sample Four-Year Plan
Non-Missouri Residents: Prospective students are responsible for reviewing the NC-SARA state authorizations page to see if this program is offered in their state throughout their program and to review the licensure or certification requirements for the state in which they reside.
Student organizations
From leadership, to cultural, to just plain fun, Recognized Student Organizations at UMSL make it easy to get involved. Students who join RSOs make new friends, learn new skills, and perform better in classes. Plus, with over 120 student organizations on campus, there's something for everyone! You might like:
Honors College
The UMSL Honors College is a certificate program that can be paired with any major without adding extra classes or extending time to graduate. Classes in the Honors College are seminar-style, meaning that they are based in reading, writing, discussion, and critical thinking. This unique class format fosters an intellectual climate centered around democracy, diversity, civility and academic excellence.
Undergraduate research
We encourage and support students as they engage in exciting activities in and outside of the classroom that enrich their academic and professional understanding of their chosen area of study. All majors are encouraged to participate in Undergraduate Research and Scholarship to produce discipline-specific intellectual or creative innovations to their field.