Data scientists are shaping the future.
Data science is among the most critical of today's emerging fields. Businesses, governments and institutions in all sectors have access to more information than ever before and have a need to analyze and use that information to make informed decisions. Infinitely accumulating, this of Big Data is now a permanent foundation of decision-making that shapes societies around the globe.
Take the next step
Request more information below:
Loading...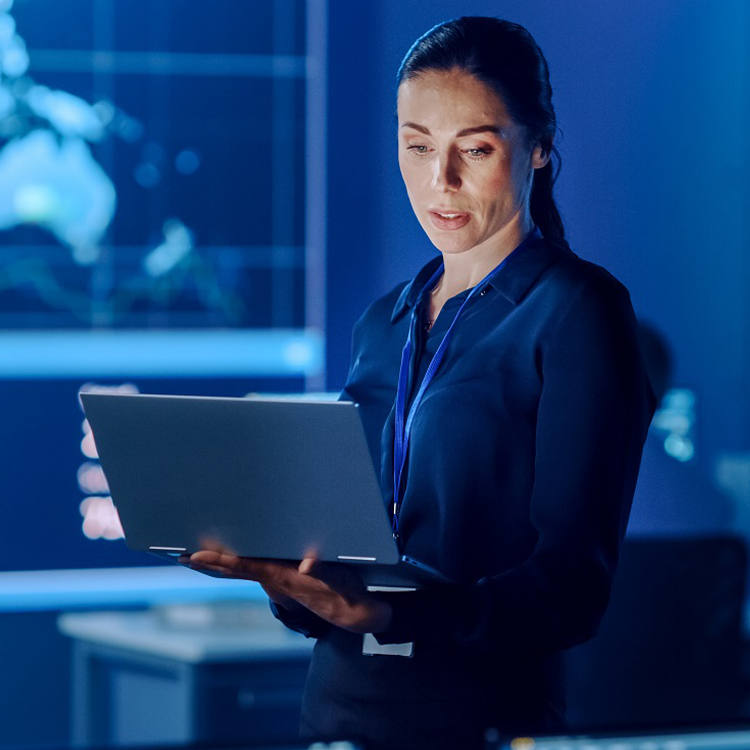 Overview
Bachelor of Science in Mathematics -
Data Science Emphasis
The Bachelor of Science in Mathematics with an Emphasis in Data Science provides a sufficient background in mathematics, statistics and computer science. This degree is structured to allow additional optional courses that enable the student to focus on a variety of further areas of interest. Students seeking to major in mathematics are first designated as "pre-mathematics majors" until they have completed both MATH 1900 and MATH 2000 or equivalent courses with grades of C or better.

2+3 BS/MA Dual Degree Program
The Master of Arts in Mathematics is also offered in the 2+3 program format. The 2+3 dual degree program provides a pathway for students to earn both a bachelor's and a master's degree in Mathematics with fewer total credit hours than would be required to complete each degree independently. Once all requirements have been met, students will be awarded both a BS and an MA. 
Outcomes and Career Outlook
Upon completion of the BS in Mathematics with an Emphasis in Data Science, graduates will be able to write clear, logically consistent proofs; read, understand and assess the veracity of logical arguments or mathematical proofs; reformulate problems or questions in relevant mathematical terms; solve problems which involve analysis, algebra or linear algebra, elementary number theory; interpret, formulate and solve problems and assess data related questions from an advanced probabilistic and statistical viewpoint.
Opportunities in this field are expected to grow well into the future, with the U.S. Bureau of Labor Statistics and Occupational Information Network reporting that the demand for data science skills will drive a 28% rise in employment in the field through 2029 and an average base salary of $100,910.
Employment growth by 2029
Career Opportunities
Accountant
Actuary 
Computer Systems Analyst 
Financial Analyst 
Market Research Analyst
Mathematician 
Statistician 
Database Manager 
Plan of study
All majors must meet the general education requirements of the university in addition to completing degree-specific curriculum requirements.
Review Full Degree Requirements Review Sample Four-Year Plan
Non-Missouri Residents: Prospective students are responsible for reviewing the NC-SARA state authorizations page to see if this program is offered in their state throughout their program and to review the licensure or certification requirements for the state in which they reside.
Student organizations
From leadership, to cultural, to just plain fun, Recognized Student Organizations at UMSL make it easy to get involved. Students who join RSOs make new friends, learn new skills, and perform better in classes. Plus, with over 120 student organizations on campus, there's something for everyone! You might like:
Honors College
The UMSL Honors College is a certificate program that can be paired with any major without adding extra classes or extending time to graduate. Classes in the Honors College are seminar-style, meaning that they are based in reading, writing, discussion, and critical thinking. This unique class format fosters an intellectual climate centered around democracy, diversity, civility and academic excellence.
Undergraduate research
We encourage and support students as they engage in exciting activities in and outside of the classroom that enrich their academic and professional understanding of their chosen area of study. All majors are encouraged to participate in Undergraduate Research and Scholarship to produce discipline-specific intellectual or creative innovations to their field.