Think analytically to solve problems with a degree in Mathematics.
Math plays a central role in science, technology, finance, aviation, communications and countless other industries. Many of today's knowledge-based careers require excellence and aptitude in mathematics and quantitative reasoning. These careers also emphasize logical problem solving, critical thinking and decision making, skills honed through the study of math.
2+3 BA/MA Dual Degree Program
The Bachelor of Arts in Mathematics is offered in the 2+3 program format. This unique 2+3 dual degree program provides a pathway for students to earn both a bachelor's and a master's degree in mathematics with fewer total credit hours than would be required to complete each degree independently. Once all requirements have been met, students will be awarded both a BA and an MA, and are able to enter the job market with a competitive edge.
Program type:
Major, BS or BA
Take the next step
Request more information below:
Loading...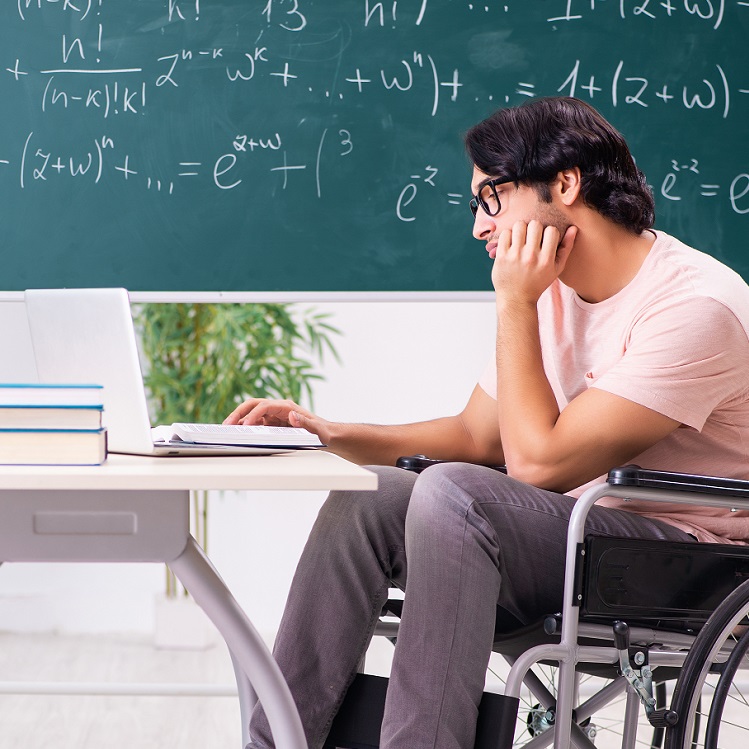 Overview
Bachelor of Science or Bachelor of Arts -
Mathematics
The BS in Mathematics provides a substantial background in mathematics, statistics and computer science to produce graduates who can work as mathematicians. The BA in Mathematics provides a broad grounding in different areas of mathematics, giving students the depth necessary to pursue graduate studies or other career choices like market research and business. Optional courses enable students to focus on areas of interest like pure or applied mathematics.
Students seeking to major in mathematics are first designated as "pre-mathematics majors" until they have completed both Math 1900 and Math 2000 or equivalent courses with grades of C or better.
Outcomes and Career Outlook
Upon completion of the BS or BA in Mathematics, graduates will be able to write clear, logically consistent proofs; read, understand and assess the veracity of logical arguments or mathematical proofs; and reformulate problems or questions in relevant mathematical terms
BS graduates will be able to interpret, formulate and solve applied problems in probability and statistics; and interpret, formulate and solve applied problems in mathematics relating to annuities, bonds and derivative investments.
BA graduates will be able to solve problems which involve analysis, algebra or linear algebra, elementary number theory, elementary probability or statistics; and demonstrate basic proficiency in speaking, reading and writing in a language in addition to English.
Opportunities in this field are expected to grow well into the future, with the U.S. Bureau of Labor Statistics and Occupational Information Network reporting that the demand for skilled mathematicians will drive a 33% rise in employment in the field through 2029 with a median salary of $108,100.
Employment growth by 2029
Career Opportunities
Accountant
Actuary 
Computer Systems Analyst 
Financial Analyst 
Market Research Analyst
Mathematician 
Statistician 
Database Manager 
Student organizations
Make new friends and learn new skills by joining one of our Recognized Student Organizations. Here are several opportunities you may be interested in as a mathematics major:
UMSL Math Club
Students of the University of Missouri
Honors College
The UMSL Honors College is a certificate program that can be paired with any major without adding extra classes or extending time to graduate. Classes in the Honors College are seminar-style, meaning that they are based in reading, writing, discussion, and critical thinking. This unique class format fosters an intellectual climate centered around democracy, diversity, civility and academic excellence.
Undergraduate research
We encourage and support students as they engage in exciting activities in and outside of the classroom that enrich their academic and professional understanding of their chosen area of study. All majors are encouraged to participate in Undergraduate Research and Scholarship to produce discipline-specific intellectual or creative innovations to their field.