Prepare to enter the fast-paced and exciting world of politics with an established political science degree.
If you're fascinated by the world of politics and want a career that lets you change the world, the University of Missouri–St. Louis' bachelor's degree in political science is the ideal program for you. For over 50 years, our political science degree program has helped inspire political leaders, analysts and researchers who work to foster equality and freedom in the U.S. and around the world.
When you major in political science at UMSL, you'll join a supportive and passionate community of scholars, peers and alumni who push each other to new levels of greatness every day. You'll also study in a vibrant city with more nonprofit organizations than other regions, which can lead to impactful internships and jobs doing what you love.
Open more doors to rewarding careers with a degree in political science: from law and journalism to local government or teaching, the versatility of our bachelor's degree in political science has something for every political science major.
Earn your degree in political science on your terms
Whether you're a working professional with a hectic schedule or you live outside Missouri but still want a world-class education, our fully online BA in political science degree option is designed for you. Ranking sites such as Learn.org, TheBestSchools.org and Study.com recognize our online degree in political science as one of the top programs in the nation. This means that when you major in political science at UMSL, you'll enjoy an exceptional educational experience that prepares you to succeed.
Accelerated Program
The accelerated program is a unique dual degree program that provides a pathway for students to earn both a bachelor's and a master's degree in Political Science with fewer total credit hours than would be required to complete each degree independently. Once all requirements have been met, students will be awarded both a BA and an MA and are able to enter the job market with a competitive edge.
Format:
On-Campus, 100% Online
Take the next step
Request more information below:
Loading...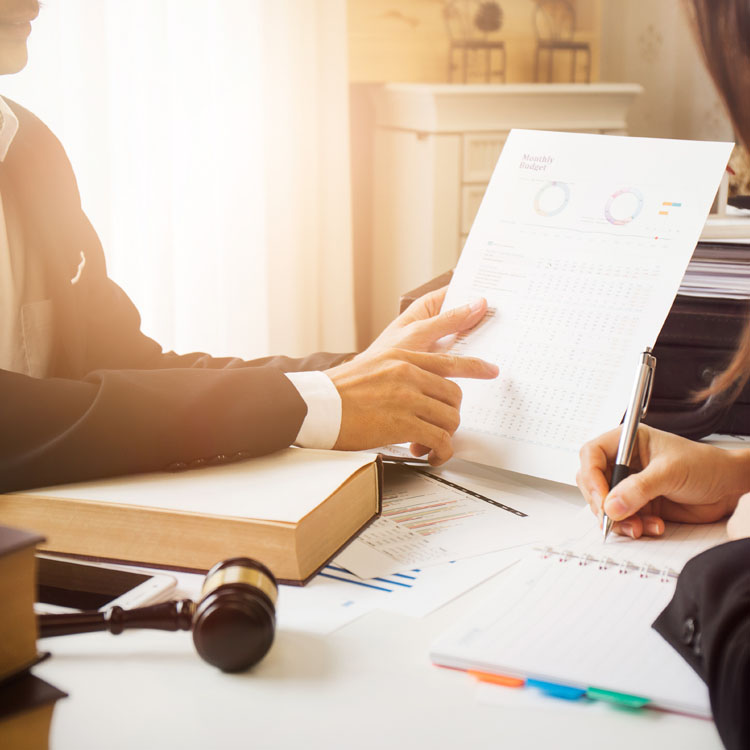 Why major in political science at UMSL?
Our program is accredited by the Higher Learning Commission, so you know that you're earning a high-quality bachelor's degree in political science:
Gain hands-on experience. Your political science degree from UMSL gives you access to internship opportunities at prestigious organizations such as United Way, the American Red Cross and the ACLU. Build your resume while helping others live safe, healthy lives.
Learn from experienced scholars. The faculty mentors in the political science degree program will inspire you with engaging classes informed by their years of experience teaching and furthering equity both inside and outside the classroom.
Earn an affordable political science degree. Not only is UMSL rated the most affordable college in Missouri, but our program also offers several scholarships to help political science majors earn their bachelor's degree in political science with fewer financial burdens.
What can you do with your degree in political science?
Earning your bachelor's degree in political science from UMSL will prepare you for fast-paced, high-paying careers that impact the world. According to the U.S. Bureau of Labor Statistics, employment for political scientists is projected to grow by 9 percent over the next decade. Additionally, political science majors have the potential to earn on average $122,510 a year!
Employment growth by 2030
Career Opportunities
Campaign Staffer
Corporate Governmental Affairs Director
Environmental or Social Policy Specialist
Legislative Assistant
Policy Analyst
Political Consultant
Research Analyst
Social Media Manager
Social Studies Teacher
Student organizations
As a political science major at UMSL, you can make the most of your college experience by getting involved with our manyRecognized Student Organizations. With over 120 student organizations, we have something for everyone! Political science majors might be interested in:
Political Science Academy
Model United Nations
Students of the University of Missouri
Honors College
The UMSL Honors College is a certificate program that can be paired with any major without adding extra classes or extending time to graduate. Classes in the Honors College are seminar-style, meaning that they are based in reading, writing, discussion and critical thinking. This unique class format fosters an intellectual climate centered around democracy, diversity, civility and academic excellence. This focus makes an Honors College certificate a perfect complement to a bachelor's degree in political science, and can help you stand out on the job market even more.
Undergraduate research
We encourage and support political science majors as they engage in exciting activities in and outside of the classroom that enrich their academic and professional understanding of their chosen area of study. All political science majors are encouraged to participate in Undergraduate Research and Scholarship to produce discipline-specific intellectual or creative innovations to their field.