Choose your own path.
Combine your interests and passions with diverse coursework that allows you to complete your degree. A college degree is more important now than ever to meet current and future workforce needs. Tailor flexible coursework to your interests and schedule while completing your college degree. Whether moving up in your current position or changing your current career to follow a lifelong dream, completing your degree will put you a step ahead.
Format:
On-Campus, 100% Online
Take the next step
Request more information below:
Loading...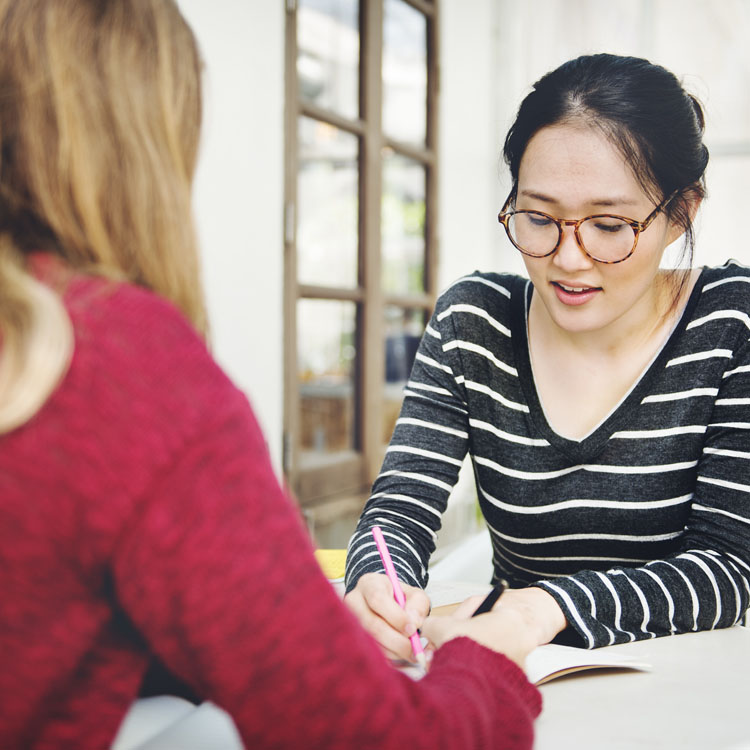 Overview
Bachelor of Liberal Studies
The Bachelor of Liberal Studies enables students to combine structured areas of academic emphasis in ways more relevant to their interests than the standard academic major. This degree may be completed online, at one of UMSL's off-campus sites or in person on the UMSL campus offering convenience and flexibility. Students who participate in this online program must declare their areas of study (two minors or a minor and undergraduate certificate) at the time they declare that BLS is their intended degree. The plan of study must be approved at the beginning of the program.
Outcomes and Career Outlook
Upon completion of the Bachelor of Liberal Studies, graduates will be able to communicate effectively and professionally; prepare persuasive, well-organized reports and documents; work with advanced technologies; engage in informed dialogue; conduct research for their areas of academic focus; negotiate and work productively with advisors, mentors and colleagues to maximize their strategic impact; network with professionals; undertake a variety of projects independently and develop coherent, innovative plans to launch these projects; design innovative approaches to solving problems and explore solutions that merge disparate ideas and concepts while encouraging collaboration and risk-taking.
Liberal Studies graduates have many career options and earn a median annual salary of $63,000 according to wage and employment data from Payscale.com. 
Career Opportunities
Communications
Education
Entrepreneurship
Human Resources
Non-Profit Management
Project Management
Plan of study
All majors must meet the general education requirements of the university in addition to completing degree-specific curriculum requirements.
Review Full Degree Requirements
Non-Missouri Residents: Prospective students are responsible for reviewing the NC-SARA state authorizations page to see if this program is offered in their state throughout their program and to review the licensure or certification requirements for the state in which they reside.
Student organizations
Make new friends and learn new skills by joining one of our Recognized Student Organizations. Here are several opportunities you may be interested in:
Students of the University of Missouri
Honors College
The UMSL Honors College is a certificate program that can be paired with any major without adding extra classes or extending time to graduate. Classes in the Honors College are seminar-style, meaning that they are based in reading, writing, discussion, and critical thinking. This unique class format fosters an intellectual climate centered around democracy, diversity, civility and academic excellence.
Undergraduate research
We encourage and support students as they engage in exciting activities in and outside of the classroom that enrich their academic and professional understanding of their chosen area of study. All majors are encouraged to participate in Undergraduate Research and Scholarship to produce discipline-specific intellectual or creative innovations to their field.