The Association for Women Faculty and Staff (AWFS) provides a forum for women faculty and staff to discuss relevant topics, to support women's careers and lives, and to generate measures that serve UMSL women and the larger community.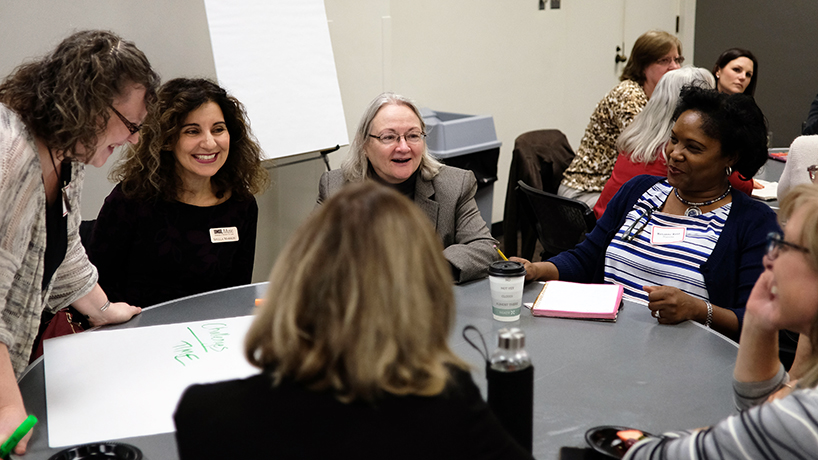 It provides vital input to university leaders regarding decisions that affect women across campus and in the surrounding community. It identifies and advocates for women-centered action, inclusive initiatives, gender equity, and informs policy-making at the university.
If you would like to be added to the AWFS listserv, please contact Cindy Dupureur at cdup@umsl.edu.
Steering Committee (2022 - 2023)
Event
Location
Date and Time

AWFS Zoom Meeting

Zoom 
Meeting ID: 973 5511 5102
Passcode: 790021

Wednesday, April 12th, 1pm

AWFS meeting FA23

ABH 103 and Zoom

Meeting ID: 986 3003 7531
Passcode: 064794

 Tuesday, Oct 17, 2 pm

 

AWFS meeting FA23

ABH 103 and Zoom

Meeting ID: 943 7355 1043
Passcode: 813434

Friday, Nov 10, 2 pm 

 AWFS meeting FA23

 Ferguson Brewhouse

Tuesday, Dec, 5 pm