UMSL Resources
An UMSL SSO ID and password are needed to sign into the SharePoint sites:
HLC Resources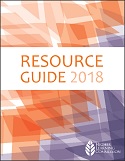 The HLC Assurance System is available for those institutions in the Open Pathways which includes access to the UMSL HLC 2018 Evidence File and the Assurance Argument. The Evidence File is where all documents from UMSL will be stored that meet the Criteria for Accreditation. The Assurance Argument is where narratives proving they meet the Criteria for Accreditation will be stored and linked to supporting documents in the Evidence File.
Log In to the Assurance System
 For assistance, visit
HLC's website
.