Channon Peoples, Ed.D
Director
channonpeoples@umsl.edu
314.516.5199
Channon Peoples joined the Office of Precollegiate Student Services in 2003 and began serving as director in 2018. She graduated with a BS in Business Administration with an emphasis in Marketing from Harris-Stowe State University, and earned both a master's degree in Public Policy and Administration and a Certificate in Nonprofit Management and Leadership from UMSL. Channon is currently working toward her doctorate degree in the Heritage Leadership program at the University of Missouri-St. Louis. Peoples brings expertise in the area of program coordination, recruiting and student services. She is a member of the Missouri Association for College Admissions Counseling (MOACAC) and the National College Access Network (NCAN). She is an active volunteer in various youth and community organizations structured to engage and encourage youth to seek postsecondary attainment.
Sadie Weiss, LMSW
Assistant Director
sadieweiss@umsl.edu
314.516.5188
Sadie Weiss serves as Assistant Director for the Office of Precollegiate Student Services. She earned her Bachelor of Arts in Geography from The University of Arizona and Master of Science in Social Work from The University of Tennessee. Sadie is a Licensed Master Social Worker with both clinical and program management experience. She is a proud Returned Peace Corps Volunteer, having served as an Education Volunteer in Cape Verde and Mozambique. Prior to joining UMSL, Sadie served as the Academic Affairs Programs Coordinator at Fontbonne University where she managed student engagement programs and coordinated efforts to ensure students received the support and resources necessary for academic success. Sadie is passionate about student success and increasing access to postsecondary education.
Kuriston Dunlap, MSEd
Program Coordinator
kuristonwhite@umsl.edu
314.516.5192
Kuriston Dunlap serves as a Program Coordinator for the Office of Precollegiate Student Services. She obtained her Bachelor of Science in Educational Studies from Harris-Stowe State University and Master of Science in Curriculum and Instruction from the University of Kansas. Prior to joining the team, Kuriston served as a College and Career Counselor at Normandy High School, working with underrepresented youth to ensure they had the resources and support necessary to prepare for post-secondary options. Throughout her professional career, she has worked with multiple organizations like Missouri College Advising Corps, Children's Defense Fund Freedom Schools, and AVID. Kuriston prides herself on aiding St. Louis area youth to recognize their full potential and capability to succeed through adversity. She is dedicated to making sure students and families have everything they need for a successful postsecondary career.
Taelor Duncan
Program Coordinator
TaelorDuncan@umsl.edu
314.516.6888
Taelor Duncan serves as a Program Coordinator for the Office of Precollegiate Student Services. She obtained her Bachelor's of Science in Criminology and Criminal Justice at the University of Missouri- St. Louis in 2020. Taelor has over 7 years of experience in the Office of Precollegiate Student Services as a Bridge Program high school student, undergraduate student employee, scholarship awardee, and now Program Coordinator. Prior to joining the team, Taelor served as a Youth Service Specialist for the Division of Youth Services, working with and advocating for incarcerated youth and their parents preparing them to successfully integrate back into the community. Taelor is a member of Alpha Kappa Alpha Sorority, Inc., and through this organization is dedicated to service to all mankind. Taelor was the Secretary of Associated Black Collegians, recognized as the 2022 Side Hustler of the Year, and she is the Founder and Owner of Slay with Tae Cosmetics, LLC. Taelor's professional career has strongly aligned with student support and college access, postsecondary education, leadership development, and service.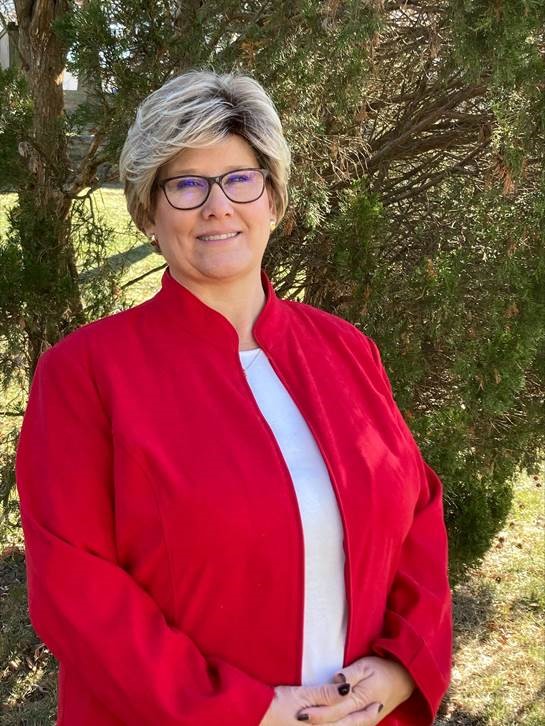 Kimberly Noland
Senior Office Support 
precollegiate@umsl.edu
P: 314.516.5196
F: 314.516.4611
Kim Noland serves as Senior Office Assistant for the Office of Precollegiate Student Services. Prior to joining the team, Kim served as Finance Administrative Assistant for Francis Howell School District. After attending Truman State University, Kim found her passion in helping young people seek their best path, addressing challenges, and celebrating success. She has worked in all facets of education, Early Childhood through High School, and is very excited to join the higher education system. In her spare moments, she loves to spend time with her husband and three children, friends, or curl up with a good book.