Become a technology expert.
Computing technology is a broad, in-demand, fulfilling field that involves installing, maintaining, improving and operating computer systems, software and databases.  Skilled computing technology professionals are needed in every industry from arts and entertainment to sports and recreation, business, fashion design and marketing.
Take the next step
Request more information below:
Loading...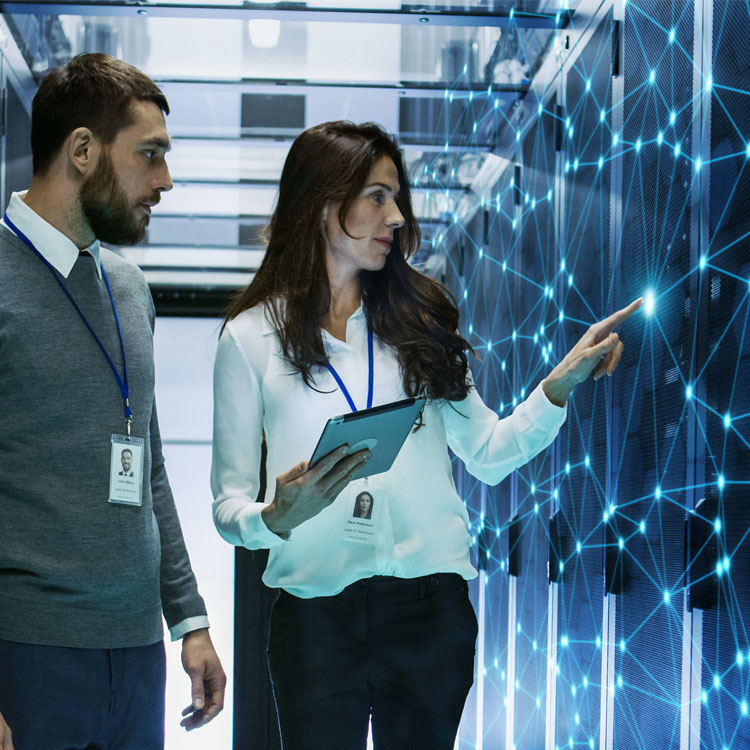 Overview
Bachelor of Science in -
Computing Technology
The BS in Computing Technology is designed for those interested in a broad and deep computing education. It's meant for those who want to focus more on technologies and transition to fulfilling careers, or those interested in future graduate study in an area related to computer science.
This program explores areas of computing technologies including network systems integration, software development, computer architecture design and utilization, database management and analysis. You'll also explore the critical security aspects of computing and protection of proprietary information.
Outcomes and Career Outlook
Upon completion of the program, graduates will be able to apply algorithmic principles to solve computational problems; analyze and compare alternative solutions to computing problems; use multiple general-purpose programming languages; design, implement (code) and document solutions to computational problems; design, evaluate and manage information technology infrastructure; create secure software systems; work effectively in teams to design and implement solutions; effectively communicate computing technology concepts and solutions; and recognize and promote the professional, social, ethical and legal issues and responsibilities in the computing/software profession.
Employment of computer analysts is projected to grow up to 7% to 2029, with a median annual salary of $97,430, according to wage and employment data from the U.S. Bureau of Labor Statistics.
Employment growth by 2029
Career Opportunities
Cloud Architect
Computer Forensic Investigator
Data Analyst
Database Administrator
Health IT Specialist
Internet Security Officer
IT Project Manager
Mobile Application Developer
Network & Systems Administrator
Software Developer
Systems Administrator
Web Developer
Student organizations
Make new friends and learn new skills by joining one of our Recognized Student Organizations. Here are several opportunities you may be interested in as a computing technology major:
Computing Club
Women C.A.N.
Students of the University of Missouri
Honors College
The UMSL Honors College is a certificate program that can be paired with any major without adding extra classes or extending time to graduate. Classes in the Honors College are seminar-style, meaning that they are based in reading, writing, discussion, and critical thinking. This unique class format fosters an intellectual climate centered around democracy, diversity, civility and academic excellence.
Undergraduate research
We encourage and support students as they engage in exciting activities in and outside of the classroom that enrich their academic and professional understanding of their chosen area of study. All majors are encouraged to participate in Undergraduate Research and Scholarship to produce discipline-specific intellectual or creative innovations to their field.