Protect and secure data.
Cybersecurity affects everyone – including individuals, organizations, governments and society at large. Despite this, industry reports indicate a shortage of qualified professionals to fill cybersecurity-related roles. Demand for professionals who can help secure data, information technology assets and the nation's critical infrastructure continues to grow. Those with training in modern cybersecurity techniques and methods are highly sought-after by employers across industries.
UMSL is designated as a National Center of Academic Excellence (CAE) in Cyber Defense Education by the National Security Agency (NSA) and the Department of Homeland Security (DHS).
Format:
On-Campus, 100% Online, 100% Evenings
Take the next step
Request more information below:
Loading...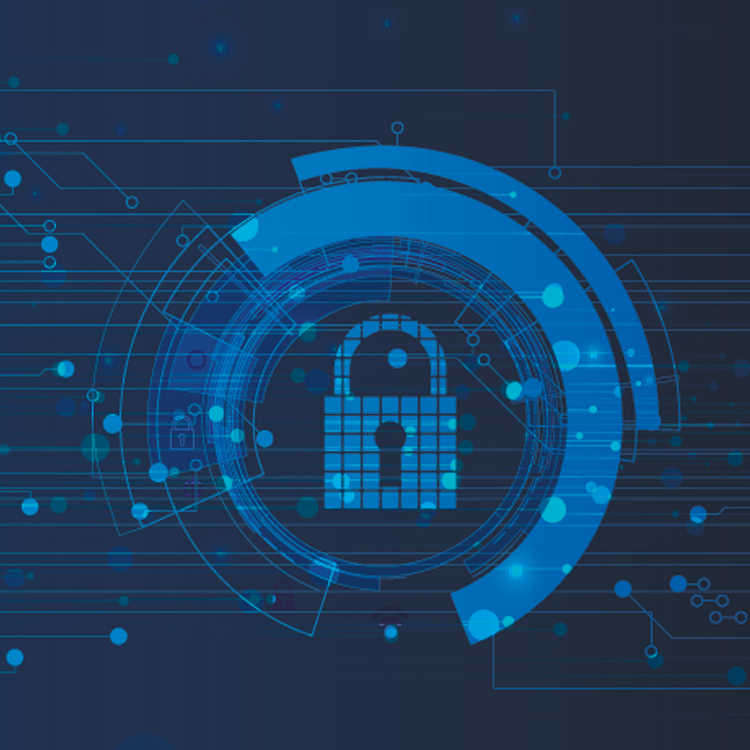 Overview
Bachelor of Science in -
Cybersecurity, Computer Science Emphasis
The BS in Cybersecurity, Computer Science Emphasis provides a deeper technical and mathematical focus. The program blends technical- and business-oriented skills designed to prepare students for a variety of cybersecurity and IT related careers.
Core coursework includes business or technical writing, introduction to computing, programming and data structures, object-oriented programming, computer organization and architecture, Linux environment and programming, introduction to information security or cyber threats and defense, secure software development, security risk management, business continuity, computer forensics and introduction to cryptography, while the emphasis courses are focused on preparation for the more technical aspects of cybersecurity.
Outcomes and Career Outlook
Upon completion of the program, graduates will be able to understand and describe the confidentiality, integrity and availability security objectives and key security principles that enable the development of security mechanisms; demonstrate an understanding of physical, data link, network, transport and application layers of data networking and identify potential information security pitfalls at each layer; describe important secure software development principles and common web application security vulnerabilities; describe common applications of cryptographic, network, application and systems security defense mechanisms to improve information security; and understand the role of systematic information security risk management in fostering information security within organizations and the role of management and control frameworks such as NIST Special Publications and ISO 27000 series standards in doing so.
Employment of cybersecurity professionals is projected to grow up to 31% to 2029, with a median annual salary of $102,600, according to wage and employment data from the U.S. Bureau of Labor Statistics.
Employment growth by 2029
Career Opportunities
Cloud Security Specialist
Cyber Defense Analyst
Cyber Defense Incident Responder
Cybersecurity Awareness and training Analyst
Cybersecurity Engineer
Cybersecurity Forensics Analyst
Cybersecurity Risk Management Analyst
Information Security Analyst
Security Architect
Vulnerability Assessment Analyst
Plan of study
All majors must meet the general education requirements of the university in addition to completing degree-specific curriculum requirements.
Review Full Degree Requirements Review Sample Four-Year Plan
Non-Missouri Residents: Prospective students are responsible for reviewing the NC-SARA state authorizations page to see if this program is offered in their state throughout their program and to review the licensure or certification requirements for the state in which they reside.
Student organizations
Make new friends and learn new skills by joining one of our Recognized Student Organizations. Here are several opportunities you may be interested in as a cybersecurity major:
Information Technology and Cybersecurity Club
Associated Students of the University of Missouri
Honors College
The UMSL Honors College is a certificate program that can be paired with any major without adding extra classes or extending time to graduate. Classes in the Honors College are seminar-style, meaning that they are based in reading, writing, discussion, and critical thinking. This unique class format fosters an intellectual climate centered around democracy, diversity, civility and academic excellence.
Undergraduate research
We encourage and support students as they engage in exciting activities in and outside of the classroom that enrich their academic and professional understanding of their chosen area of study. All majors are encouraged to participate in Undergraduate Research and Scholarship to produce discipline-specific intellectual or creative innovations to their field.