Become a computational expert with a degree in computer science.
Elevate your interest in computer systems and technology into a marketable career in one of the U.S.'s fastest-growing industries with the University of Missouri–St. Louis' bachelor of computer science degree program. The internet is integral to our lives, and the need for companies to hire qualified computer science professionals is growing. As a computer science major, you'll enjoy a well-rounded curriculum and gain the knowledge and skills hiring managers want.
You'll learn the principles of mathematics, algorithms, software development and much more. You'll also be able to bolster your degree in computer science with electives in artificial intelligence, cybersecurity, data science, mobile apps and other specialty areas.
Designed with the needs of all our students in mind, UMSL offers evening, hybrid and online computer science degree courses to give you the flexibility and freedom to plan your coursework around your personal, professional and academic goals.
What is computer science?
Unlike electrical or computer engineers, who focus mostly on computer hardware, computer science degree holders use the concepts of mathematics, science and technology to design and develop software and software systems for nearly every industry. This means that professionals with a degree in computer science are involved in almost every aspect of our lives, from ensuring our data is secure to programming our favorite video games to keeping us connected to our loved ones across the globe.
Accelerated Program
The accelerated program is a unique dual degree program that provides a pathway for students to earn both a bachelor's and a master's degree in Computer Science with fewer total credit hours than would be required to complete each degree independently. Once all requirements have been met, students will be awarded both a BS and an MS and are able to enter the job market with a competitive edge.
Format:
On-Campus, 100% Evenings
Take the next step
Request more information below:
Loading...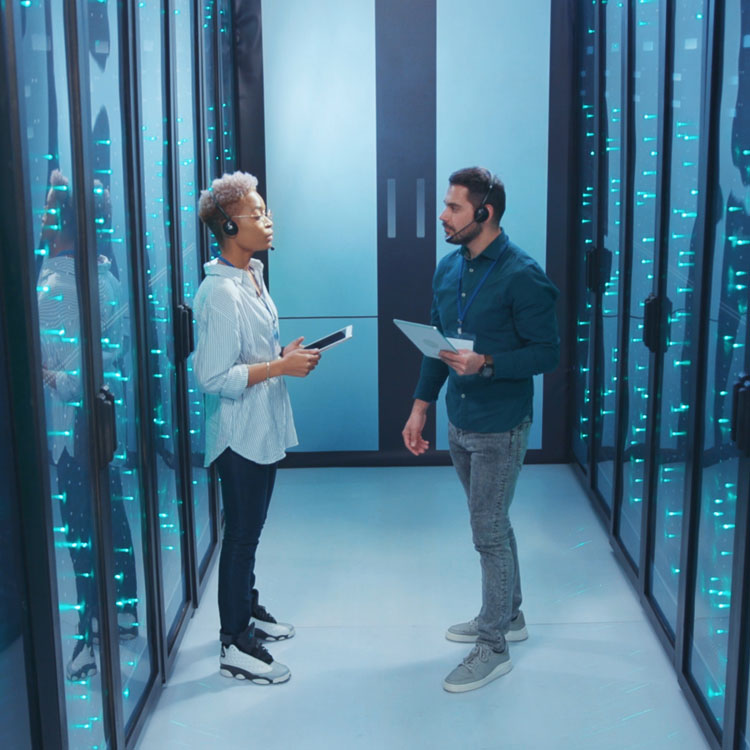 Why earn your bachelor's degree in computer science at UMSL?
Computer science is one of the fasting-growing industries in the world, and UMSL is dedicated to ensuring you can meet the demands of this ever-evolving market. Designed with your success in mind, our degree in computer science pairs a high-quality education with the flexibility and support to meet your unique needs and help you take the next step in your career:
Expert faculty. Our faculty are internationally recognized experts in their field with years of industry experience. They are dedicated to ensuring that you have what you need to succeed in the classroom.
Small class sizes. Most courses are capped at 25 students per class, ensuring you have the personalized attention and support you need to achieve the best possible outcome.
Experiential learning opportunities. All our courses are driven by hands-on projects that will help you develop the highly valued skills employers are looking for.
What can you do with a degree in computer science?
Earn your bachelor's in computer science at UMSL to open the door to a high salary and a fulfilling career in one of the world's fastest-growing industries. According to the U.S. Bureau of Labor Statistics , jobs for computer science degree holders will continue to grow over the next decade as each facet of our lives becomes increasingly connected online, adding an estimated 667,600 new jobs. From computer programming and coding to data storage and security to web and software development, graduates from UMSL's Bachelor of Science in Computer Science program will be equipped to pursue a broad range of career options.
Employment of computer systems analysts is projected to grow 9% through 2030, with a median annual salary of $99,279, according to wage and employment data from the U.S. Bureau of Labor Statistics.
Employment growth by 2030
Career Opportunities
Computer Network Architect
Computer Programmer
Computer Support Specialist
Computer Systems Analyst
Database Administrator
Information Systems Analyst
Network & Systems Administrator
Software Developer
Web Developer


Student organizations
Whether you are looking for leadership opportunities or to connect with like-minded people, UMSL makes it easy to get involved with one of the many student organizations on campus. As a computer science major, you may be interested in joining one of the following:
Computing Club
Women C.A.N.
Students of the University of Missouri
Honors College
The UMSL Honors College is a certificate program that can be paired with any major without adding extra classes or extending time to graduate. Classes in the Honors College are seminar-style, meaning that they are based in reading, writing, discussion, and critical thinking. This unique class format fosters an intellectual climate centered around democracy, diversity, civility and academic excellence.
Undergraduate research
We encourage and support students as they engage in exciting activities in and outside of the classroom that enrich their academic and professional understanding of their chosen area of study. All majors are encouraged to participate in Undergraduate Research and Scholarship to produce discipline-specific intellectual or creative innovations to their field.