Advance humanity with a degree in Biochemistry and Biotechnology.
Biochemistry studies the intersection of biology and chemistry, exploring life at the molecular level. Biotechnology combines chemistry and biology with mathematics and physics to provide the tools for modern biology and biomedical research. Biotechnology is also used to study and alter genetic information in animals, allowing human diseases to be studied and modeled, and in plants, with agricultural benefits.
Accelerated Program
The accelerated program is a unique dual degree program that provides a pathway for students to earn both a bachelor's and a master's degree in Biochemistry and Biotechnology with fewer total credit hours than would be required to complete each degree independently. Once all requirements have been met, students will be awarded both a BS and an MS and are able to enter the job market with a competitive edge.
Take the next step
Request more information below:
Loading...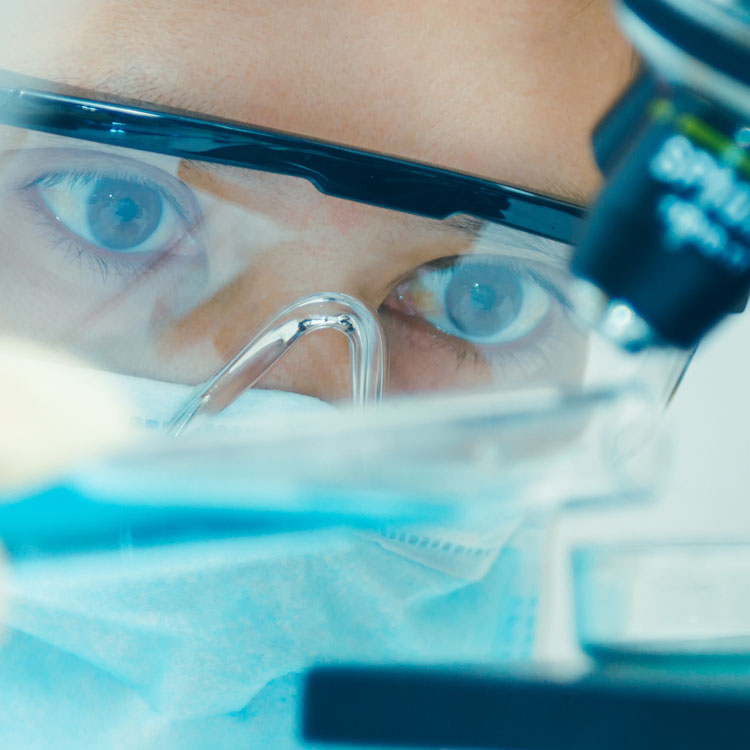 Overview
Bachelor of Science in -
Biochemistry and Biotechnology
The BS in Biochemistry and Biotechnology allows students to develop the skills necessary to enter the biotechnology and life sciences workforce or to pursue further studies at the professional or graduate level. Students receive solid foundations in both chemistry and biology, as well as the opportunity to specialize within the rapidly growing fields of biochemistry and biotechnology.
The Biology Department ranks in the top 20 percent of the nation's research institutions, based on scholarly productivity and federal research grant funding. Both biology and chemistry students have the opportunity to engage in hands-on research projects under the guidance of faculty.
Outcomes and Career Outlook
Upon completion of the program, graduates will be able to understand the overriding principles and themes within and between chemistry, biology and biochemistry; develop basic skills associated with performing laboratory experiments; formulate meaningful hypotheses and evaluate data critically; define and solve scientific problems; take general principles from chemistry, biochemistry and biology and apply them towards solutions for novel and emerging biotechnology problems; present data in a clear and accurate manner, clearly communicating orally and in writing; find and retrieve information within scientific literature, read and comprehend it to critically evaluate reliability, accuracy, authority and point of view or bias; follow standard scientific practices; demonstrate an understanding and respect for the accepted standards of conduct associated with the profession.
Employment of biochemistry graduates is projected to grow up to 6% through 2029, with a median annual salary of $102,270, according to wage and employment data from the U.S. Bureau of Labor Statistics.
Employment growth by 2029
Career Opportunities
Biological Technician
Chemical Technician
Chemist
Clinical Research Specialist
Food Scientist
Forensic Scientist
Lab Technician
Molecular Biologist
Pharmaceutical Researcher
Pre-Med
Quality Assurance/Regulatory Affairs
Teacher
Student organizations
Make new friends and learn new skills by joining one of our Recognized Student Organizations. Here are several opportunities you may be interested in as a biochemistry and biotechnology major:
Chemistry Club
Students of the University of Missouri
Honors College
The UMSL Honors College is a certificate program that can be paired with any major without adding extra classes or extending time to graduate. Classes in the Honors College are seminar-style, meaning that they are based in reading, writing, discussion, and critical thinking. This unique class format fosters an intellectual climate centered around democracy, diversity, civility and academic excellence.
Undergraduate research
We encourage and support students as they engage in exciting activities in and outside of the classroom that enrich their academic and professional understanding of their chosen area of study. All majors are encouraged to participate in Undergraduate Research and Scholarship to produce discipline-specific intellectual or creative innovations to their field.