International Business Case Competition 
11th CUIBE International Case Competition 2024
Registration Form     2024 RULES & REGULATIONS    Payments
 Co-sponsored by CUIBE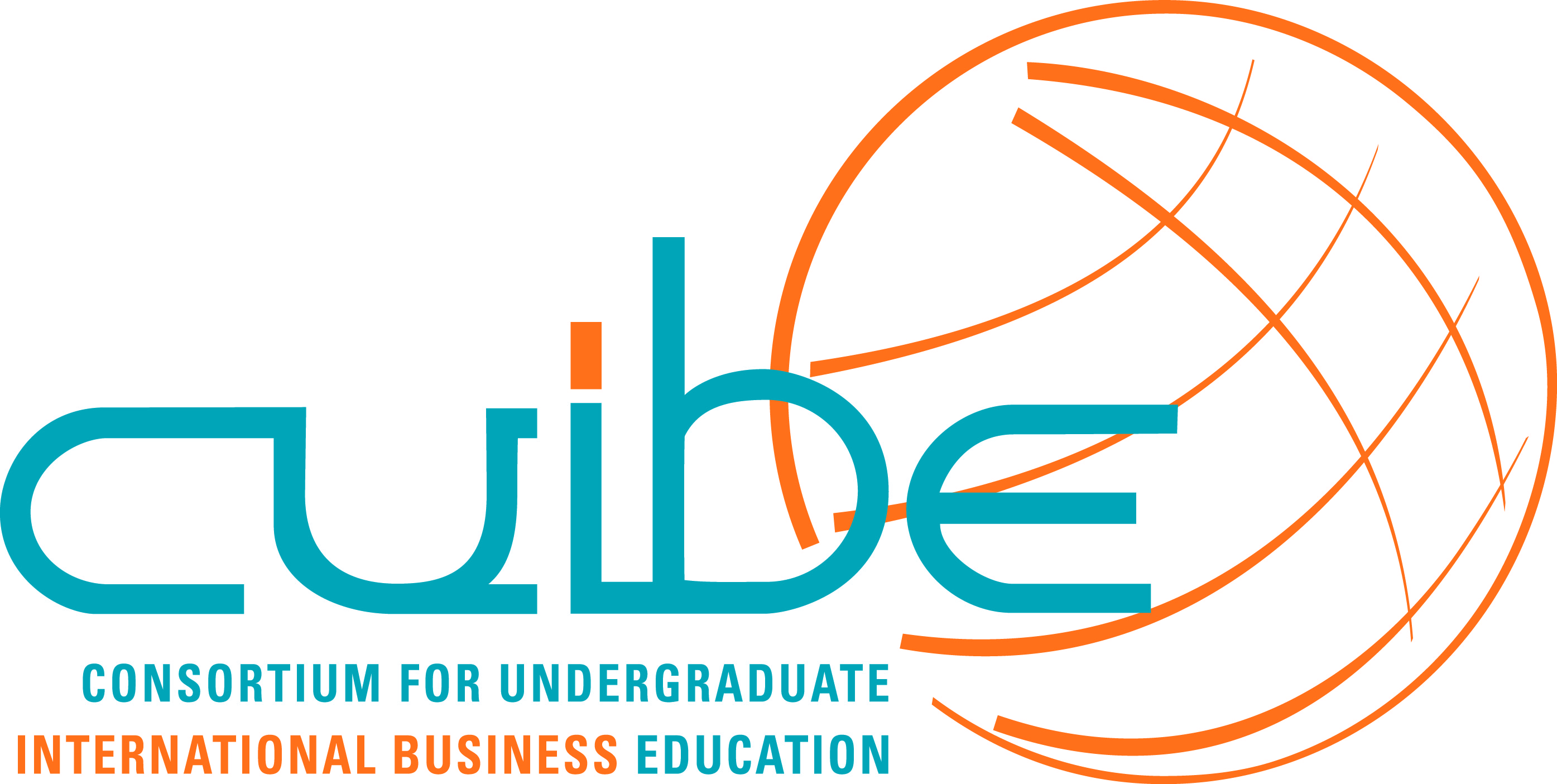 *** Thank you for your interest in the UMSL - CUIBE Case Competition. Please contact Renita Miller (millerrs@umsl.edu) if you are interested in having your team participate in April 18th-20th, 2024 UMSL- CUIBE Case Competition ***
The College of Business and the International Business Institute host the annual Case Competition where global challenges provide eager students with opportunities to showcase their critical thinking skills and business talents. This year the competition has been moved to a virtual platform while still maintaining a unique format by presenting students with an actual issue that a company is currently confronting in its global business interactions along with a virtual visit of said company. Students apply their classroom knowledge to real issues just as they would with similar problems in their future careers.
The teams are critiqued by a panel of judges without knowledge of the school they represent. The judges are high-ranked executives from St. Louis companies that are doing business globally. This is a great way for business students to learn how to work in teams, under very tight time constraints, and be able to achieve a solution that is well researched and feasible to reach.
Take a look at a past UMSL-CUIBE IB Case Competition Team:
The next IB Case Competition will be hosted by the University of Missouri - St. Louis in April 18th-20th, 2024. The registration fee is $350. There are eleven places left to be filled - first come - first serve. For more information on how to register your team, contact Renita Miller (millerrs@umsl.edu/ 314-516-7226).
Past Case Competition

Case

Company Sponsor

Winners

Case Competition 2023

Digital trasformation of the global grocery industry- a strategic response to a disruptive threat

Hussman

1st: Washington University- St.louis

2nd: University of Tennessee

3rd: Bryant University

Case Competition 2022 

The right to win: Strategies and Models for Success for the Bayer Carbon Initiative

 Bayer

 1st: Washington University in St.Louis

2nd: Truman State University

3rd: University of Missouri-St.Louis

Case Competition 2021

Sourcing Non-Ferrous Metals from China to U.S.

H-J Family of Companies

1st: Bloomburg University

2nd: University of Tennesse

3rd: University of Oaklahoma

Competing Schools

Case Competition 2020

Cancelled Due to COVID

 

 

Case Competition 2019

MasterCard

Case Competition 2018

NIDEC

1st: Truman State

2nd: Temple University

3rd: Washington University

Case Competition 2017

EDWARD JONES

1st: University of Richmond

2nd: Illinois State University

3rd: Babson College

Case Competition 2016

ENTERPRISE HOLDIINGS Inc

1st: Babson College

2nd: Truman State

3rd: University of Missouri - Kansas City

Case Competition 2015

BROWN SHOE

 

Case Competition 2014

"Cellphone Service in Developing Countries"

 

MONSATO

 

Case Competition 2013

"Strategic Challenges in Timing Systems"

 

MASTERCLOCK

 

 
 

Past Case Competition

Case

Company Sponsor

Winners

 

Case Competition 2022 

The right to win: Strategies and Models for Success for the Bayer Carbon Initiative

 Bayer

 1st: Washington University in St.Louis

2nd: Truman State University

3rd: University of Missouri-St.Louis

 

Case Competition 2021

Sourcing Non-Ferrous Metals from China to U.S.

H-J Family of Companies

1st: Bloomburg University

2nd: University of Tennesse

3rd: University of Oaklahoma

Competing Schools

 

Case Competition 2020

Cancelled Due to COVID

 

 

 

Case Competition 2019

MasterCard

 

Case Competition 2018

NIDEC

1st: Truman State

2nd: Temple University

3rd: Washington University

 

Case Competition 2017

EDWARD JONES

1st: University of Richmond

2nd: Illinois State University

3rd: Babson College

 

Case Competition 2016

ENTERPRISE HOLDIINGS Inc

1st: Babson College

2nd: Truman State

3rd: University of Missouri - Kansas City

 

Case Competition 2015

BROWN SHOE

 

 

Case Competition 2014

"Cellphone Service in Developing Countries"

 

MONSATO

 

 

Case Competition 2013

"Strategic Challenges in Timing Systems"

 

MASTERCLOCK