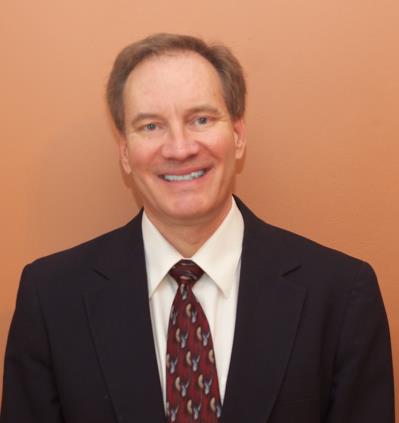 As Chair of the Department of Psychological Sciences at the University of Missouri-St. Louis, I am pleased to welcome you to the department's website. The department has 25 faculty including tenure-track faculty who are aligned with one of two graduate programs with specializations in Clinical Psychology and Behavioral Neuroscience. Non-tenure track faculty with teaching or clinical appointments comprise the other subdivision in the department.
Our nearly 600 undergraduate majors will, upon graduation, find themselves highly competitive for a wide variety of positions, especially in social services, local medical schools and business. Many of our majors go on to graduate school in psychology, counseling, and related social sciences and biomedical fields. Our approximately 75 graduate students working toward their MAs and PhDs will join, upon graduation, alumni employed in public and private institutions and organizations, as well as in private practice.
A primary goal of the faculty is to prepare our students for careers indirectly or directly in modern psychology. To maintain that modernity, we are first and foremost a research university and department. Many faculty members are nationally and internationally known scholars in their fields of research. In turn, this expertise informs the content of what we teach. Undergraduate and graduate students conduct research alongside the faculty in departmental laboratories. The range of research questions being studied is remarkable and can be appreciated fully only by visiting the web pages of individual faculty. Of particular note are labs examining the role of the brain in depression, anxiety, dementia and other psychopathologies and in the clinics treating patients suffering from them.
There are three centers under the psychology umbrella. Each houses a clinic that provides unique therapies for people in the community. The Community Psychology Service (CPS) is located in Stadler Hall and is the primary training clinic for the doctoral program in clinical psychology. CPS also serves the community by providing low-cost therapy.
The Center for Trauma Recovery (CTR) and the Children's Advocacy Center (CAC) are located on the South Campus. CTR and CAC include clinics for individuals experiencing post-traumatic stress disorder (PTSD), anxiety, and the aftermath of sexual and physical abuse of children. Both Centers also provide clinical training opportunities for our graduate students. CTR is also a research center funded by grants to psychology faculty by the National Institutes of Health and other federal and private agencies.
As you can see, ours is a department of diversity, both in the work that we do and in our personnel and students. If you find the study of behavior and the brain as fascinating as we do, you will find a comfortable home here in the UMSL Department of Psychological Sciences.
Michael Griffin, Ph.D.
Department Chair