Who We Are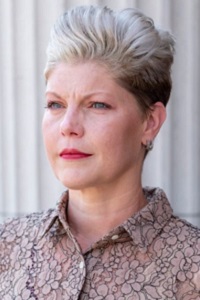 Senior Geospatial Data Analyst – Emily Blackburn
Emily is skilled in GIS, Statistical Data Analysis, Law Enforcement, Intelligence, Data Analytics, and Fraud Investigations.  Her work in GIS/Geospatial has focused on three main areas: transforming large, "live", data sets into actionable intelligence via a suite of dashboards and apps; utilizing GIS software to enhance and advance data sets for academic research; and utilizing Storymaps to bring data and geography together to enhance stories and understanding their impact. 
She brings a host of experience and knowledge that can be useful and applied in many different fields of study. Her work is varied and includes research into how things as diverse as technology and baseball have geospatial implications on human behavior and violence. She also works as a consultant with various cities to help determine how technology and geography can impact their work, and how they can develop research/grant applications to fund those projects. As such, she looks forward to working with the larger academic community here at UMSL and the surrounding community to hear about everyone's research goals and how she can help use GIS to move those goals forward.  
She is passionate about using ESRI Enterprise Portal and AGOL in conjunction with desktop services to gather and distribute datasets and information across organizations enabling researchers to find data and perform their work more efficiently, and hopes to make the UMSL site (https://umstlouis.maps.arcgis.com/home/index.html) a popular destination for faculty and administration alike.
Prior to joining the Geospatial Collaborative at UMSL, Emily spent 15 years as the Crime Analysis Manager for the St. Louis Metropolitan Police Department. 
Emily recently won a Special Achievement in GIS (SAG) Award from ESRI for her work in using dashboards and apps to visualize and present data in an easily usable and engaging format.
Partners