When: July 10 - August 5, 2023
Where: Virtual - Live conference link sent to registered participants on July 7, 2023
Fee: $80.00 Early Registration, $100.00 after June 2nd
A four-week, 18-hour, online workshop designed to meet the needs of beginning teachers. BTAP is open to all novice teachers in Missouri and satisfies the Missouri Department of Elementary and Secondary Education requirement for participation in a university/college-sponsored mentoring program.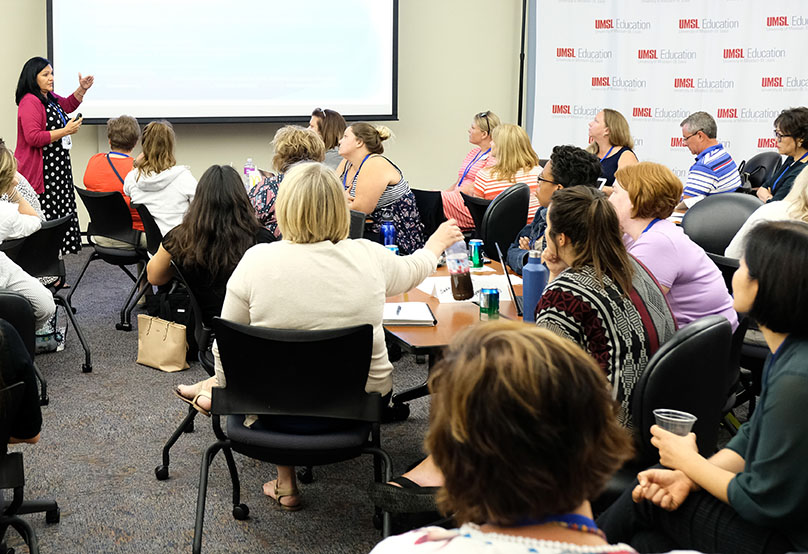 Education research indicates that professional development programs effectively enhance teachers' practice and professional skills throughout their careers. As well, teachers value and seek the intensive supports that are found in group learning circles and study groups.
Our redesigned BTAP program is specifically for PK ‐ twelfth grade public or private school classroom teachers who are teaching in the first through fourth year of their career. Over a period of four weeks, participants will engage in four workshop topics:
Professional Communication
Classroom Environment
Student Engagement and Motivation
Education Related Law
This is an active virtual conference that requires both synchronous and asynchronous par­ticipation. Each Monday, participants will meet synchronously for two hours from 5‐7pm. In addition, participants can expect to spend 2‐3 hours each week completing the asynchro­nous workshop requirements which could entail: reading materials, watching videos and completing tasks.
UMSL's BTAP program is open to all novice teachers in Missouri and specifically designed to achieve these goals:
Support and enhance the teaching experience during first years of newly certified teachers
Encourage new teachers to remain in the field beyond the induction years
Establish a habit of using best classroom teaching practices at the beginning of participants' careers
Provide required non-school based professional development for beginning teachers that exceeds state and notational requirements for teacher induction programs
Sarah Olbrantz, MEd, EdD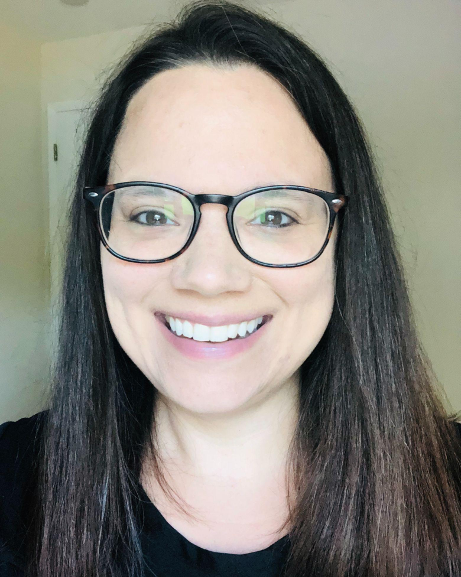 From a classroom teacher focused on improving student achievement to an Academic Instructional Coach with an emphasis on teacher development, Dr. Sarah Olbrantz has spent her K-12 career devoted to urban public and charter schools. Before coming to the University of Missouri-St. Louis, she coached and developed teachers on a variety of pedagogical approaches (e.g. classroom management and culture, student engagement and motivation, data-driven instruction, specific content knowledge) as an Academic Instructional Coach within the St. Louis Public Schools District. Prior to this, Dr. Olbrantz spent over a decade as a classroom teacher at both elementary and middle school levels. Her background also includes experience as a special education teacher. Additionally, she has provided professional development for cohorts of ELA teachers as the Lead District-Wide Cohort Professional Development Facilitator across St. Louis Public Schools. She has also served as a mentor and Learning Team Leader for Teach for America first and second year teachers within the city of St. Louis.
Dr. Olbrantz's desire to continue to support and develop teachers, led her to UMSL's College of Education Department where she serves as both an Adjunct Professor and Clinical Educator. As a Clinical Educator, she coaches, observes, evaluates, and supervises teachers in their field-based placements. Moreover, as an Adjunct Professor, she teaches the following courses:
Teaching Social Studies through Reading, Writing, and English Language Learners
Teaching Reading in the Content Areas
Addressing the Mathematical Needs of Students
Enriching Learning through Multicultural Arts, Music, Physical Education and Health
Dr. Olbrantz received her B.S. in Psychology with a minor in Communication Arts and an emphasis in Child and Youth Care at the University of Wisconsin-La Crosse. In addition, she holds her M.Ed. in Elementary Education from the University of Missouri-St. Louis and both a M.Ed. and Ed.D. in Educational Leadership from Maryville University. Her recent research interests have been centered around teacher retention in urban schools.
DeAnna Massie, MDA, EdD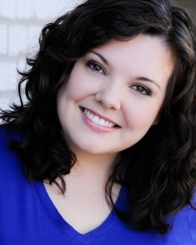 Dr. DeAnna Massie is a teaching artist, actor, and researcher specializing in applied improvisation and performance. Trained at Second City and PaperSlip Theater, Dr. Massie is a twenty- year veteran of improv who has toured the United States as a performer and been featured at international conferences as a presenter and researcher focusing on improvisation as a tool for professionals. She has trained groups at Bayer/Monsanto, Centene, Nestle Purina, the St. Louis Special School District, YouthBuild USA, Washington University, and the University of Iowa, among others. Her formal arts education and study of theater as an agent of change, along with her specialized training in leadership and inclusion contribute to her innovative approach to professional development. Dr. Massie is a Lincoln Center and Wolf Trap trained teaching artist and a lead teacher with the St. Louis Regional Arts Commission Canvass Project and the Springboard to Learning Teaching Artist Institute. She currently serves as chair of the Lewis and Clark Center for Excellence in Teaching and Learning and past-president of the midwest chapter for National Organization for Student Success, and was a 2016 nominee for the ICCTA Teacher of the Year Award. Her latest research can be found in the 
Journal for Faculty Development
, and she is currently writing a book based on her original method of using dynamic improve based communication skills to navigate difficult conversations.
The live conference link will be emailed to participants July 7th, 2023.
This program is limited to 150 participants; register soon to reserve your seat.
Cancellation Policy:
The University reserves the right to cancel any program. In the event of cancellation, you will be notified immediately and all program fees will be refunded or applied to a future program at your request. If you must cancel a registration, you're entitled to full refund only if you cancel 48 hours prior to the first synchronous session.
Here's What to Expect
Meet in a supportive and motivating online environment to enhance success in and out of the classroom environment.
Develop professional relationships with other practicing classroom teachers and university faculty sharing effective practices and experience.
Discuss and reflect on current educational standards, issues of current and future concern.
Week 1 Monday, July 10, 2023
Synchronous Session 5pm - 7pm; Asynchronous July 11 - 15
DeAnna Massie - Professional Communication
Week 2 Monday, July 17, 2023
Synchronous Session 5pm - 7pm; Asynchronous July 18 - 22
Sarah Olbrantz - Classroom Environment
Week 3 Monday, July 24, 2023
Synchronous Session 5pm - 7pm; Asynchronous July 25 - 29
Sarah Olbrantz - Student Engagement and Motivation
Week 4 Monday, July 31, 2023
Synchronous Session 5pm - 7pm ; Asynchronous July 31 - August 5
Sarah Olbrantz - Education Related Law
IMPORTANT: Participants must attend the full program to satisfy the Missouri Department of Elementary and Secondary Education's (DESE) Beginning Teacher Assistance Program (BTAP) requirement to upgrade to the level of Missouri Career Continuous Teacher Certification by participating in a university sponsored mentoring program.