Upgrade your career with a masters degree in computer science.
A career in computer science can take you far. And while an undergraduate degree can gain you entry into the field, a master's degree in computer science can help you advance to senior-level roles that require not only strategic planning and managing technology, but also a deep understanding of technology, excellent communication skills and savvy problem-solving abilities.
Master of Science in Computer Science
The Master of Science in Computer Science at the University of Missouri–St. Louis blends innovative research with exceptional educational programs that include the theoretical foundations, research and practical experiences necessary for success in a wide range of fields.
The MS in Computer Science is a 30-credit-hour program that offers three different options from which to choose:
Traditional Option that allows students to complete a traditional computer science graduate program.
Certificate Option for students interested in specializing in a very specific area of study such as Artificial Intelligence, Cybersecurity, Data Science, Internet and Web, and Mobile Apps and Computing.
Professional Option for those who have a bachelor's degree and have been working in a computing/technology field for a minimum of three years. This option allows working professionals to earn their master's while utilizing their professional experience.
Program type:
Graduate, MS
Take the next step
Request more information below:
Loading...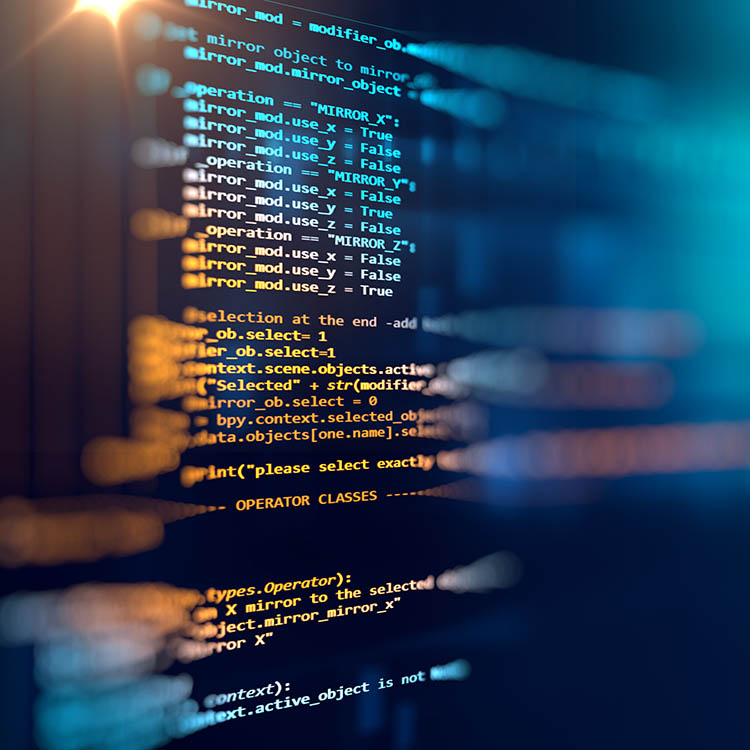 Why earn a masters in computer science at UMSL?
Computer science is one of the fasting-growing industries in the world, and UMSL is dedicated to ensuring you can meet the demands of this ever-changing field. Designed with your success in mind, our masters in computer science offers the high-quality education you need to help you take the next step in your career:
Expert faculty. Our faculty are internationally recognized experts in their field with years of industry experience. They are dedicated to ensuring that you have what you need to succeed in the classroom.
Small class sizes. Most courses are capped at 25 students per class, ensuring you have the personalized attention and support you need to achieve the best possible outcome.
Experiential learning opportunities. All our courses are driven by hands-on projects that will help you develop the highly valued skills employers are looking for.
Outcomes and Career Outlook
Graduates with a Master of Science in Computer Science have a broad computing background and are exposed to a wide range of technologies. Those with an advanced computer science degree are in-demand across a variety of exciting industries where advancements in technology are happening rapidly.
Companies are seeking out computer science graduates with expert knowledge but there is a dwindling pool of qualified candidates to choose from. Thus, computer science majors are highly sought-after and are well compensated. The versatility of the computer science program means graduates have the potential to enter a variety career paths such as web development, computer programming, cybersecurity, mobile app development, artificial intelligence, data science, microchip development, machine learning, and business intelligence development to name a few. Those already working in the field will be well qualified to advance into more senior roles with their current employer, or can use their expert knowledge to transition into an entirely new career path within the industry. 
Employment of computer and information research scientists is projected to grow up to 21% to 2030, with a median annual salary of $131,490, according to wage and employment data from the U.S. Bureau of Labor Statistics.
Employment growth by 2030
Career Opportunities
Artificial Intelligence Specialist
Chief Technology Officer
Computer Information Research Scientist
Computer Network Architect
Computer Systems Manager
Database Administrator
Digital Forensics Analyst
Director of Software Engineering
Information Security Manager
Information Systems Analyst
Mobile App Developer
Network and Systems Administrator
Software Developer
Web Developer
Degree Admission Requirements
Application Deadlines
Applications submitted after the deadlines will be considered for admissions on a rolling basis until the beginning of the semester.
Domestic applicants: Fall admission: July 1; Spring admission: December 1; Summer admission: May 1
International applicants: Fall semester: May 1; Spring Semester: October 1
Download Program Requirements
Student Organizations - Make new friends and learn new skills by joining one of our many recognized student organizations. 
Professional and Career Resources - Whether you're pursuing your cybersecurity degree online or in-person, you'll have access to professional career counselors who can assist you with everything from resume development and interview preparation to lining up an internship or connecting you with your next full-time career. Additionally, these benefits will remain available to you even after you've graduated. Cybersecurity master's program alumni get access to lifelong career management programming, services, events and resources to assist in all phases of career development.
You'll also be connected to the largest alumni network in the region, helping you professionally network with other graduates from UMSL's cybersecurity master's programs as well as leading professionals in every industry. We work closely with this network to ensure our coursework aligns with what businesses need, ensuring you are developing skills that will advance your career and open doors to the highest-paying jobs.
Cybersecurity master's program students will have many opportunities to showcase their research, including our annual Graduate Research Fair.