Improving society starts with making positive change from within.
It's a great thing to be civic-minded and work for positive change. But a master's degree in Public Policy Administration (MPPA) gives you the knowledge and skills to be both strategic and effective in helping others and improving society at the community, state, national and international levels
Students in the program receive intense training in the areas of critical thinking, application of research methods and analyses, scientific writing, teaching, psychological sciences, communication, ethics, social neuroscience, clinical neuropsychology, cognitive and affective processes, quantitative methods, human learning and memory, neuropsychological assessment, emotions and the brain, human neuroanatomy and psychopharmacology.
The Master of Public Policy and Administration
The MPPA program at UMSL consists of 40 credit hours, 25 of which are taken as part of the core curriculum and 15 that are electives. Upon completion of the program, graduates will be able to:
• Design, research and analyze substantive public policy problems and solutions.
• Use data and sophisticated analytic tools to conduct research in public policy and administration.
• Understand the policy and internal/external environments of public and nonprofit organizations.
• Develop expertise in a substantive area of public policy administration.
Students may select one of three emphasis areas (Policy Research and Analysis, Local Government Management, and Nonprofit Organization Management and Leadership) or an individualized emphasis after consulting with their advisor and with approval of the department director.


Program type:
Graduate, MPPA
Take the next step
Request more information below:
Loading...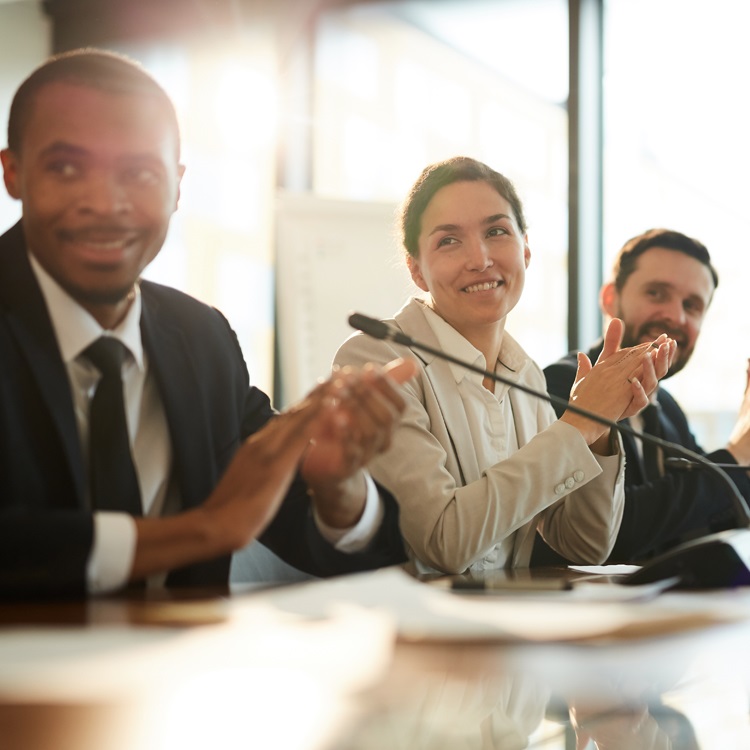 Why Master in Public Policy and Administration at UMSL?
Accredited by the Network of Schools of Public Policy, Affairs and Administration (NASPAA), UMSL's MPPA is ranked by U.S. News & World Report in the top third of all graduate public affairs programs, and is the highest ranked in the St. Louis region. What's more, the website NoGRE.com recently named UMSL to its list of the 30 Best NASPAA-Accredited MPPA programs – the only program in Missouri to make the list.
Washington Monthly named UMSL one of the top colleges for student voting in the inaugural list in 2018, as well as in 2019, 2020 and 2022. Students can enhance their experience by joining the Political Science Graduate Student Association, which organizes alumni network and other campus events. Students may also access our PPA alumni network, who are highly active in the St. Louis region and provide internships, hands-on training and job opportunities
Outcomes and Career Outlook
Graduates of the Master's in Public Policy Administration program can expect to find opportunities in local, state, and federal government agencies, non-profit organizations, and private companies. There is a growing need for professionals with a strong understanding of public policy and administration due to increasingly complex and challenging policy issues. As a result, job prospects for individuals with a Master's in Public Policy Administration are expected to remain strong.
Employment in the Public Policy and Administration sector is projected to grow up to 6% to 2031, with a median annual salary of $122,510, according to wage and employment data from the U.S. Bureau of Labor Statistics.
Employment growth by 2029
Career Opportunitie
Budget Analyst
Consultant
HR Manager
Policy Advocate
Policy Analyst
Public Affairs Specialist
Public Policy Director
Nonprofit Administrator
Public Relations Manager
Research Analyst
Connect with likeminded business students and professionals though one of our student organizations.
Career Services - Students have access to professional career counselors who can assist in everything from resume development and interview preparation to lining up an internship or connecting you with your next fulltime career. UMSL alumni also enjoy high quality, lifelong career management programming, services, events and resources to assist in all phases of career development.
Research - There are many opportunities for graduate students to showcase their research including our annual Graduate Research Fair, which is open to students from all graduate programs. Doctoral and thesis master's students can also compete in the Three Minute Thesis challenge to be evaluated by a panel of judges for a chance to win cash prizes.