Make a difference in society and government with a Master of Arts in Political Science
Earning a Master of Arts in Political Science at the University of Missouri–St. Louis will offer you valuable insights into issues that matter and help you better understand how political, governmental and policy-making institutions and processes work. But a master's degree in political science from UMSL also gives you an extensive background in researching, writing, debating and developing analytical skills. You'll graduate ready to take on roles and responsibilities that can help you become the leader in business, non-profits or government you were meant to be.
The Political Science Department at UMSL is public-facing, meaning that while we are deeply involved in the latest scholarly research, our curriculum is distinguished by providing practical solutions to public problems and communicating with a wide range of diverse audiences. We work closely with the Community Innovation and Action Center, an applied research center, where some of our graduate students work as research assistants. Also, all of our graduate seminars are offered at night or online, making UMSL especially well-suited for working professionals.
Program type:
Graduate, MA
Take the next step
Request more information below:
Loading...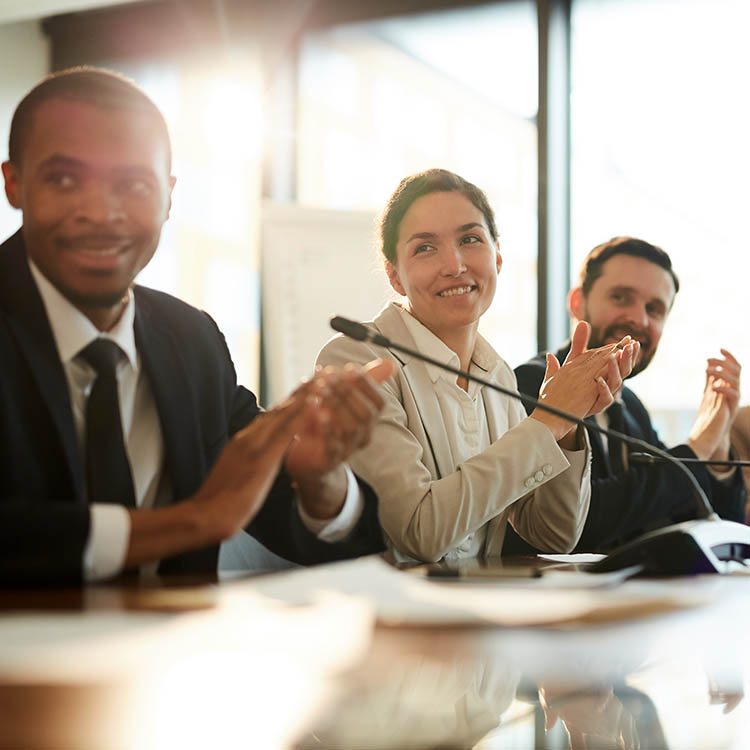 Overview
Master of Arts in Political Science
The MA in Political Science at UMSL gives students a broad understanding of political science and a firm grounding in scientific-based inquiry into a variety of issues in politics. Students learn how institutional design and economic and cultural factors shape the distribution of power, as well as patterns of cooperation and conflict in society within international, national and regional settings. And students learn how to communicate those scholarly insights to policymakers and the general public.
The MA Political Science is also offered in the 2+3 program format. This unique 2+3 dual degree program provides a pathway for students to earn both a bachelor's and a master's degree in political science with fewer total credit hours than would be required to complete each degree independently. Once all requirements have been met, students will be awarded both a BA and an MA, and are able to enter the job market with a competitive edge.
Outcomes and Career Outlook
UMSL Political Science graduates are known for their professionalism on the job and their strong sense of civic responsibility. Students in our program engage in creative and critical thinking, learn to analyze evidence, to appreciate patterns of complexity and to reflect on important issues that impact our daily lives. Students gain skill sets to prepare for a changing workplace that requires flexible, dynamic and well-educated employees..
Employment of political scientists is projected to grow up to 6% to 2031, with a median annual salary of $112,510, according to wage and employment data from the U.S. Bureau of Labor Statistics.
Employment growth by 2030
Career Opportunities
Logistics Manager
Campaign Staff
Corporate Governmental Affairs Director
Director of Research
Legislative Assistant
Nonprofit Program Director
Policy Analyst
Political Consultant
Political Scientist
Research Analyst
Social Studies Teacher
For admission, a student should have a baccalaureate degree with a minimum grade point average of 2.75 and an undergraduate background in the social sciences.
All students must submit the graduate application. Two letters of recommendation are also requested for each student applying to the program. Students who do not meet these requirements may be admitted upon approval of the department and the dean of the Graduate School.

Application Deadlines
July 1 for the fall semester
December 1 for the winter semester
May 1 for the summer term
Plan of study
Review Full Degree Requirements

Non-Missouri Residents: Prospective students are responsible for reviewing the NC-SARA state authorizations page to see if this program is offered in their state throughout their program and to review the licensure or certification requirements for the state in which they reside.
Connect with likeminded business students and professionals though one of our student organizations. As a political science master's degree candidate, you may be interested in joining one of the following:
Political Science Academy
Political Science Graduate Student Association

Career Services - Students have access to professional career counselors who can assist in everything from resume development and interview preparation to lining up an internship or connecting you with your next fulltime career. UMSL alumni also enjoy high quality, lifelong career management programming, services, events and resources to assist in all phases of career development.
Research - There are many opportunities for graduate students to showcase their research including our annual Graduate Research Fair, which is open to students from all graduate programs. Doctoral and thesis master's students can also compete in the Three Minute Thesis challenge to be evaluated by a panel of judges for a chance to win cash prizes.