Discover the possibilities in mastering the science of human behavior
Although the name may imply a narrow market of opportunities, a Master of Arts in Psychology with an emphasis in Behavioral Neuroscience can open the door to multiple career fields and industries. In fact, there is a high demand for employees with the skills this degree program offers.
Students in the program receive intense training in the areas of critical thinking, application of research methods and analyses, scientific writing, teaching, psychological sciences, communication, ethics, social neuroscience, clinical neuropsychology, cognitive and affective processes, quantitative methods, human learning and memory, neuropsychological assessment, emotions and the brain, human neuroanatomy and psychopharmacology.
DMA Non-Thesis Track
A non-thesis track option is available for students who are still deciding their areas of interest, who already have an established career, or who want a career that requires content knowledge in behavioral neuroscience but do not want to conduct research or pursue an academic or research career.
Program type:
Graduate, MA
Take the next step
Request more information below:
Loading...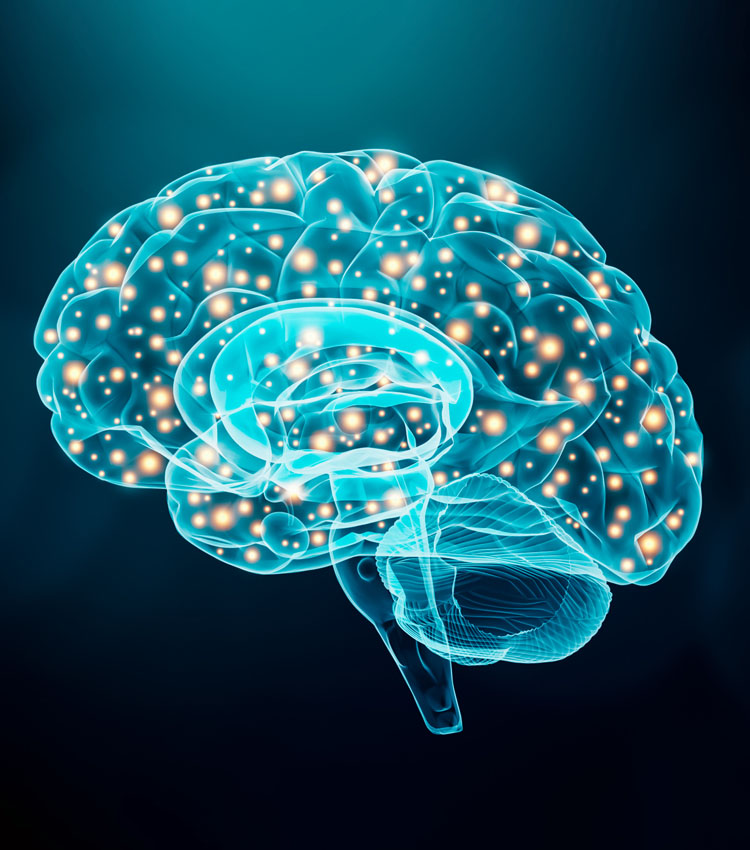 Overview
Master of Arts in Psychology -
Behavioral Neuroscience Emphasis
UMSL's Department of Psychological Sciences offers students ample opportunities to conduct research in several human experimental laboratories furnished with leading psychophysiological equipment. Additionally, the department operates three facilities – Community Psychological Services, the Center for Trauma Recovery and Children's Advocacy Services of Greater St. Louis – to provide a wide array of training opportunities for students in psychology while providing psychological assessment services for citizens in the region.
Outcomes and Career Outlook
Upon completion of the program, graduates will be prepared to:
Demonstrate an integrative understanding of psychological concepts, theories, research and historical trends in behavioral neuroscience, while applying this knowledge in research and teaching.
Explain and apply the scientific method using a variety of research paradigms to solve problems in behavioral neuroscience, and articulate how the solutions rely on scientific reasoning.
Evaluate, identify and apply appropriate research methods in behavioral neuroscience, including research design, data analysis and data interpretation.
Evaluate and apply ethical principles to behavioral neuroscience research and teaching according to national and international standards, while adopting social and ethical values that build community at local, national and global levels.
Employment of Physicians is projected to grow up to 3% to 2031, with a median annual salary of greater than $208,000, according to wage and employment data from the U.S. Bureau of Labor Statistics and the Occupational Information Network.
3

Employment growth by 2031
Career Opportunities
Biostatistician
Data Scientist
Database Specialist/Administrator
Epidemiologist
Educator, Teacher or Professor
Project Manager or Lab Coordinator
Genetic Counselor
Pharmaceutical Researcher
Pharmacologist
Physician
Physician Assistant
Program Evaluator/Administrator
Public Health Administrator
Research Scientist
Speech-Language Pathologist
Connect with likeminded business students and professionals though one of our student organizations.
Career Services - Students have access to professional career counselors who can assist in everything from resume development and interview preparation to lining up an internship or connecting you with your next fulltime career. UMSL alumni also enjoy high quality, lifelong career management programming, services, events and resources to assist in all phases of career development.
Research - There are many opportunities for graduate students to showcase their research including our annual Graduate Research Fair, which is open to students from all graduate programs. Doctoral and thesis master's students can also compete in the Three Minute Thesis challenge to be evaluated by a panel of judges for a chance to win cash prizes.