The most exciting time to be a biologist is now.
Biological sciences have been practiced for millennia, but now is perhaps the most exciting time to be a biologist. Every day brings new findings, from the microscopic to those that cover whole ecosystems. A Master of Science in Biology from the University of Missouri–St. Louis allows you to play a significant part in these exciting times and to share this knowledge through teaching, public service or by working in business and industry. Even more, many of our graduates enjoy better than average job stability. In fact, the US Bureau of Labor Statistics expects biologyrelated jobs to grow 5% by 2029.
Master of Science in Biology
The Master of Science in Biology program at UMSL provides the research-oriented training
and education necessary for candidates to succeed in a number of areas. These include being
professional biologists qualified for technical positions in business and industry, entering doctoral
programs in biology and becoming effective secondary school and junior college biology teachers.
UMSL's Department of Biology offers three ways to earn the MS in Biology.
A 30-credit hour, non-thesis option suitable for those who already have extensive research experience, educators who seek to upgrade their academic skills but do not require research experience, or those who need to broaden their biological background.
A 32-credit-hour Emphasis in Professional Science option that includes a strong business component for those interested in learning more about the business of biology.
A 30-credit-hour traditional apprenticeship in research leading to a written thesis. Both thesis and non-thesis options may be developed into a final degree program in either Cell and Molecular Biology or Ecology, Evolution and Systematics
Program type:
Graduate, MS
Take the next step
Request more information below:
Loading...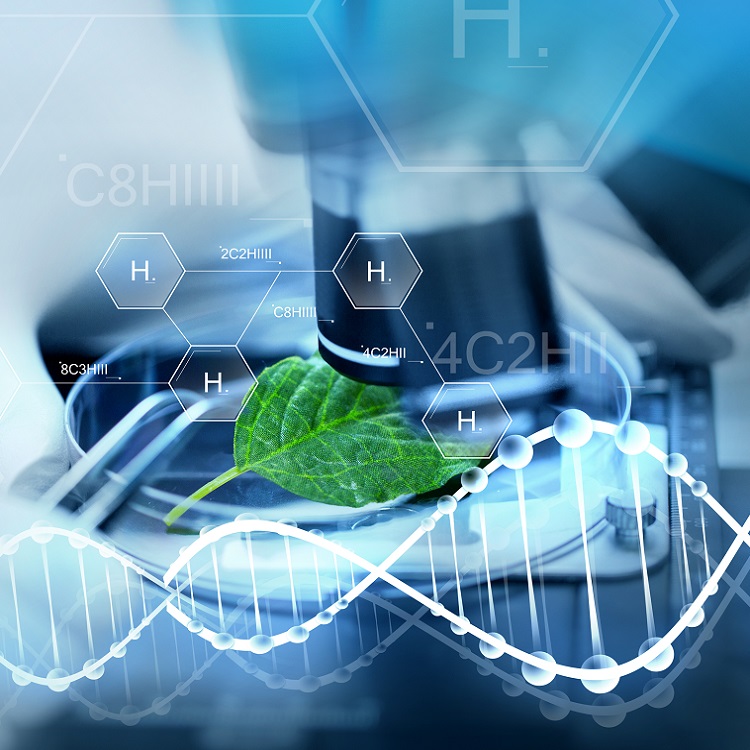 Why earn a masters in Biology at UMSL?
The Biology Department ranks in the top 20 percent of the nation's research institutions, based on scholarly productivity and federal research grant funding. Biology students have the opportunity to engage in hands-on research projects under the guidance of faculty, and also benefit from the Science Learning Building, a $32 million addition to the UMSL science complex that provides state-of-the-art, dedicated teaching lab spaces for students.
Our biology programs foster creative and critical thinking skills in students, teaching them to analyze complex evidence and patterns of biological systems. Through our programs, students gain skill sets to prepare for a changing biological workplace that values flexible, dynamic, and well-educated employees who can adapt to new advancements and research in the field.
Outcomes and Career Outlook
Many students engage in individual research projects in the labs of biology faculty members, and many graduates are employed in industry or academic laboratories. Those with advanced biology degrees can pursue a variety of careers based on their interests and area of specialization. Graduates with a focus on research can explore opportunities in academic institutions, government agencies, or private industry. The biotechnology industry also offers potential roles in research and development, quality control, and regulatory affairs. Environmental science is a potential career path that includes work in conservation, sustainability, and pollution control. Graduates interested in teaching may also find opportunities in K-12 or postsecondary education. 
Employment in biotechnology is projected to grow up to 7% to 2030, with a median annual salary of $98,230, according to wage and employment data from the U.S. Bureau of Labor Statistics.
Employment growth by 2030
Career Opportunities
Agricultural and Food Scientist
Biochemist
Biologist
Biophysicist
Conservation Biologist
Environmental Educator
Environmental Scientist
Epidemiologist
Forensic Scientist
Genetic Counselor
Health Sciences Professional
Laboratory or Field Research
Medical and Technical Sales
Microbiologist
Pharmacologist
Student Organizations - Make new friends and learn new skills by joining one of our many recognized student organizations. 
Professional and Career Resources - Whether you're pursuing your cybersecurity degree online or in-person, you'll have access to professional career counselors who can assist you with everything from resume development and interview preparation to lining up an internship or connecting you with your next full-time career. Additionally, these benefits will remain available to you even after you've graduated. Cybersecurity master's program alumni get access to lifelong career management programming, services, events and resources to assist in all phases of career development.
You'll also be connected to the largest alumni network in the region, helping you professionally network with other graduates from UMSL's cybersecurity master's programs as well as leading professionals in every industry. We work closely with this network to ensure our coursework aligns with what businesses need, ensuring you are developing skills that will advance your career and open doors to the highest-paying jobs.
Cybersecurity master's program students will have many opportunities to showcase their research, including our annual Graduate Research Fair.