Choose your own path.
Combine your interests and passions with diverse coursework that prepares you to be a critical thinker in a constantly evolving and dynamic world. The need for flexibility and cross-training to approach challenges from multiple perspectives is more important now than ever. The emergence of many new and diversified occupations requires flexible, multifaceted courses and degrees to meet current and future workforce needs.
Take the next step
Request more information below:
Loading...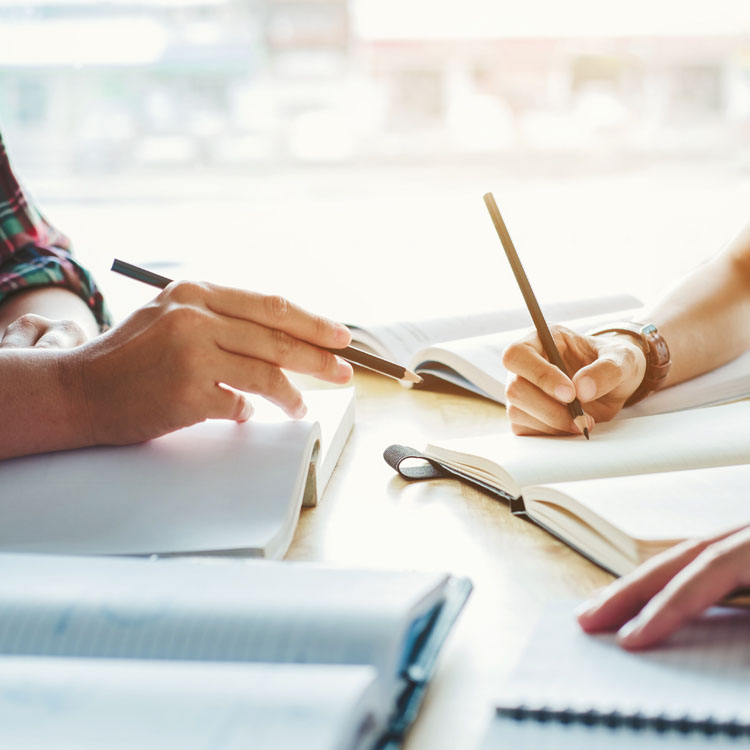 Overview
Bachelor of -
Interdisciplinary Studies
The Bachelor of Interdisciplinary Studies provides a flexible, individualized program of study for the self-directed learner. Individual students work closely with professional advisors and faculty from different academic disciplines to design their individual degree proposal. Approved programs of study are well-designed, coherent, structured to meet the student's unique educational goals and not readily available under any other UMSL degree program. Interdisciplinary Studies students have designed individualized majors in areas as varied as art therapy, gender studies, gerontology, international studies, nonprofit administration and more.
Outcomes and Career Outlook
Upon completion of the Bachelor of Interdisciplinary Studies, graduates will be able to communicate effectively and professionally; prepare persuasive, well-organized reports and documents; work with advanced technologies; engage in informed dialogue; conduct research for their areas of academic focus; negotiate and work productively with advisors, mentors and colleagues to maximize their strategic impact; network with professionals; undertake a variety of projects independently and develop coherent, innovative plans to launch these projects; design innovative approaches to solving problems and explore solutions that merge disparate ideas and concepts while encouraging collaboration and risk-taking.
Employment of interdisciplinary graduates have a median annual salary of $50,000, according to wage and employment data from the US Bureau of Labor Statistics and Payscale.com.
Career Opportunities
Entrepreneurship
Human Resources
Non-Profit Management
Project Management
Plan of study
All majors must meet the general education requirements of the university in addition to completing degree-specific curriculum requirements.
Review Full Degree Requirements
Non-Missouri Residents: Prospective students are responsible for reviewing the NC-SARA state authorizations page to see if this program is offered in their state throughout their program and to review the licensure or certification requirements for the state in which they reside.
Student organizations
Make new friends and learn new skills by joining one of our Recognized Student Organizations. 
Students of the University of Missouri
Honors College
The UMSL Honors College is a certificate program that can be paired with any major without adding extra classes or extending time to graduate. Classes in the Honors College are seminar-style, meaning that they are based in reading, writing, discussion, and critical thinking. This unique class format fosters an intellectual climate centered around democracy, diversity, civility and academic excellence.
Undergraduate research
We encourage and support students as they engage in exciting activities in and outside of the classroom that enrich their academic and professional understanding of their chosen area of study. All majors are encouraged to participate in Undergraduate Research and Scholarship to produce discipline-specific intellectual or creative innovations to their field.