We're working to establish a renewed academic core on the North Campus and an expanded health sciences core on the South Campus to benefit generations of students to come while enhancing our teaching, research and outreach mission.
In alignment with the Campus Master Plan, UMSL is working to establish and enhanced academic core on its North Campus, which includes the transition of key academic programs and facilities from the South Campus to the North Campus in concert with a comprehensive renovation of classroom, laboratory and community spaces to serve students for decades to come.
This effort will build a more cohesive academic experience while connecting campus assets and creating a collaborative environment for learning, research and innovation. Already, the School of Social Work and Department of Music have relocated to the North Campus and the College of Education will move to the central quad in the near future.
While creating a more cohesive and collaborative academic environment on the North Campus, UMSL seeks to expand upon its health sciences footprint throughout the South Campus. This efforts brings together the university's strengths in optometry, nursing, mental health, child advocacy services and more.  
Recent transformations have already taken place including the renovation and expansion of the UMSL Nursing Simulation Laboratories designed to address the shortage by increasing the College of Nursing's capacity to graduate pre-licensure BSN students by 20%. New investments in the Patient Care Center to bring the College of Optometry under one roof will compliment the addition of the newly opened SSM Health Express Clinic in the building.
Featured Projects: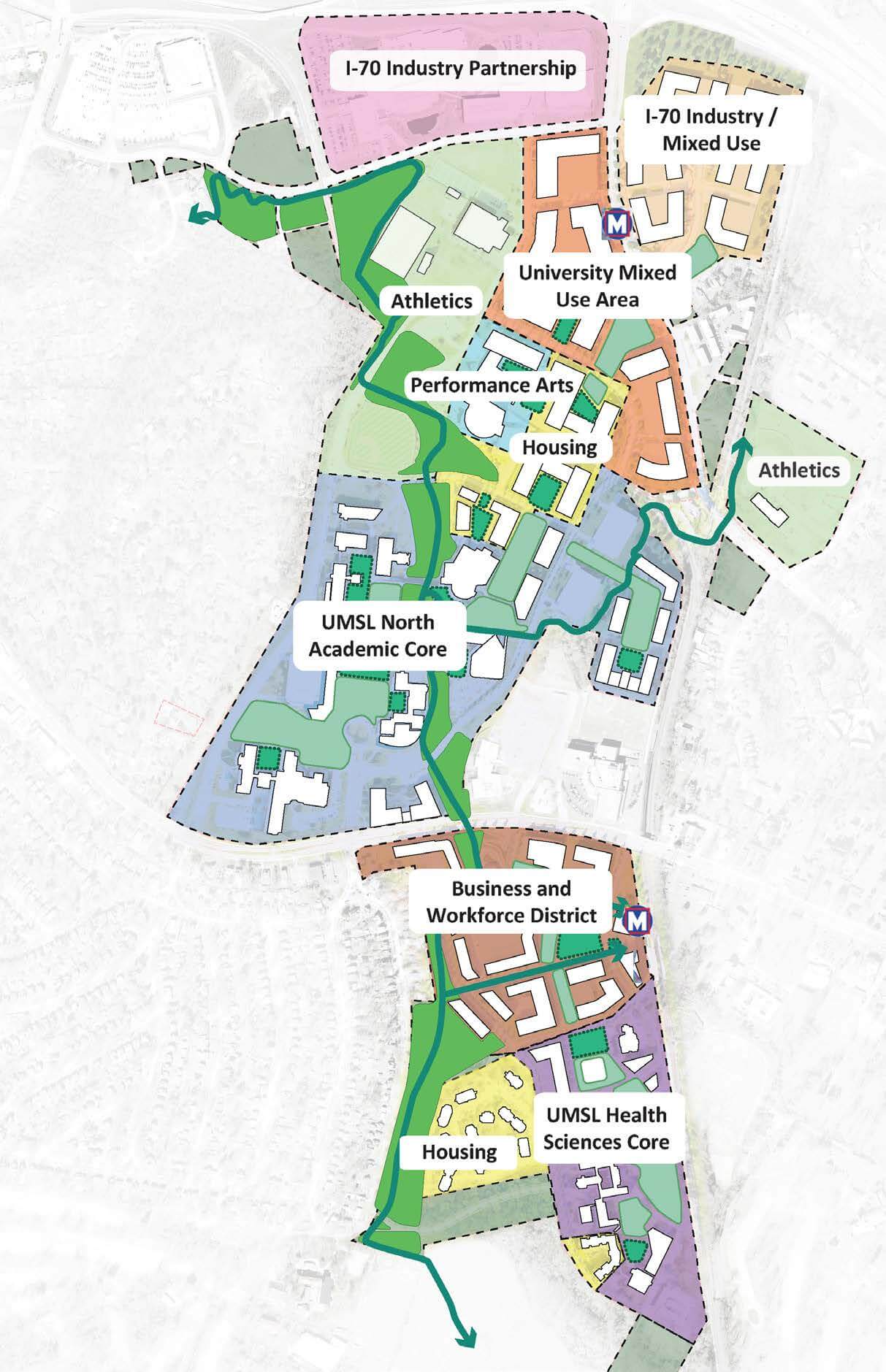 Download Transform UMSL/Academic Project Status Report as a PDF
This status report is updated monthly by UMSL Facilities.