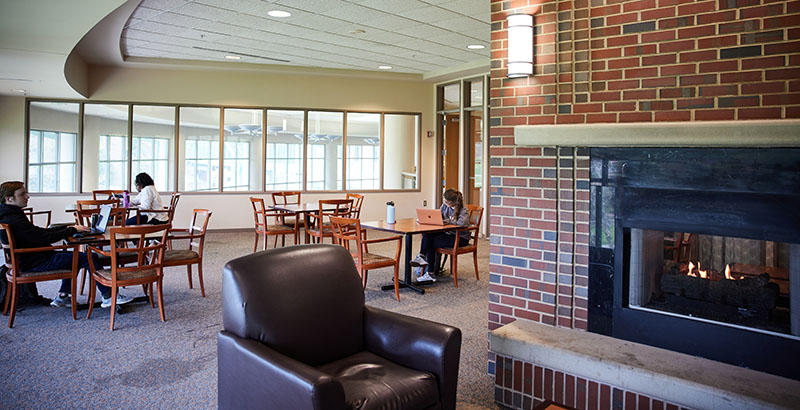 Fireside Lounge
Hang with friends, meet your mentor, and play some games at the social space. During the winter time, you can curl up near the fireplace with a good book before class. Located on the 2nd floor.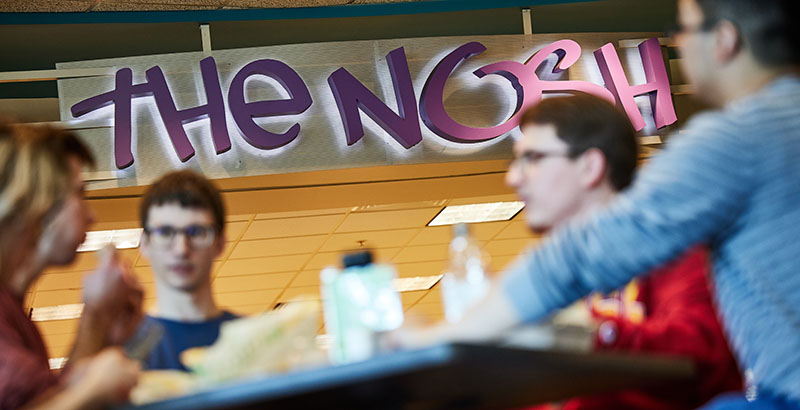 The Nosh
This is the hub of space that collects students throughout the day for a good meal, few laughs, and great memories spent downstairs. Located on the 1st floor. Learn More

TV Lounge
The downstairs TV Lounge is perfect for the show you do not want to miss if you are on campus and cannot leave in time. Located on the 1st floor.

Quiet Lounge
If you prefer a silent corner to get some homework done, visit the Quiet Lounge on the third floor.

Student Involvement
This space is designated for any student seeking space to talk, meet, or work on assignments. It is especially useful for student organizations to hold casual meetings or work on projects in this large and comfortable space. Visit the OSI website