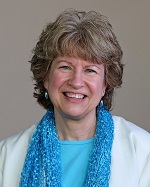 Office:
548 Clark Hall
Phone
: (314) 516-6461
yoderkreger@umsl.edu
---
Teaching Professor in Spanish
Education:  Master's in Spanish, ABD, University of Virginia. 
Susan Yoder-Kreger's first immersion experience was in 1975, when she spent the summer in Puerto Rico doing manual labor in a chicken hatchery.  As a novice Spanish speaker she found her attempts to communicate with the workers to be educational, yet very frustrating.  Driven by her desire to become more proficient in the language, she spent 3 months of her undergraduate study in Bogotá, Colombia, living with a family and taking courses from Colombian professors.  These experiences solidified her passion for the Hispanic language and culture. 
Susan graduated with a BA in Spanish Education from Earlham College, a small Quaker college in Richmond, Indiana. She spent eleven years teaching in the public school system in Ohio, Texas, and Virginia.  During the summer of 1987, Susan was awarded a Scholar-in-Residence position in Valencia, Spain through the University of Virginia. In Valencia, Susan accompanied university students as they studied and traveled.  These experiences were instrumental in her decision to pursue her graduate studies, which she began the following year.   
Susan has taught at a variety of institutions:  the University of Virginia, Mary Baldwin College, the University of Wisconsin – LaCrosse, Southern Illinois University – Edwardsville, and St. Louis University. She began teaching at the University of Missouri – St. Louis in 1998. She has taken groups of students to Costa Rica during the Winter Intersession multiple times.  Although she has taught courses of all levels, she is currently teaching the Beginning and Intermediate Spanish Language and Culture classes.  Her interests include teaching language courses online and using technology in the classroom to enhance students' experience.  She has shared her enthusiasm for using technology by presenting at a variety of conferences.  She hopes to be able to continue enriching the language learning experience for all students.