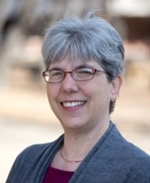 Professor
Department of Economics
Email: awinkler@umsl.edu
Webpage
Anne E. Winkler is Professor of Economics at UMSL. She is also a Research Fellow at IZA (the Institute for the Study of Labor). She received her Ph.D. in economics from the University of Illinois at Urbana-Champaign, and her undergraduate degree in economics from Wesleyan University. She has been a faculty member at UMSL since 1989. Her main areas of research interest are in the economics of gender, the economics of the family, and welfare and poverty.
She is co-author with Francine D. Blau of the 8th edition of The Economics of Women, Men and Work (Oxford University Press), 2018.   She co-authored the earlier 3rd-7th editions (published by PrenticeHall/Pearson) with Francine D. Blau and Marianne A. Ferber.
Her work has appeared in economics and broader social science journals including Journal of Human Resources, Research in Labor Economics, Monthly Labor Review, Demography, Journal of Policy Analysis and Management, Journal of Urban Economics, and Management Science. Prof. Winkler previously served as 2nd Vice President of the Midwest Economics Association, President of the St. Louis Chapter of the National Association for Business Economics (NABE),  editorial board member of Journal of Labor Research, and as board member of the AEA's Committee on the Status of Women in the Economics Profession (CSWEP). She currently serves on the editorial board of Social Science Quarterly.
Prof. Winkler regularly teaches undergraduate and graduate labor economics courses, as well as introductory econometrics, public sector microeconomics, and principles of microeconomics.