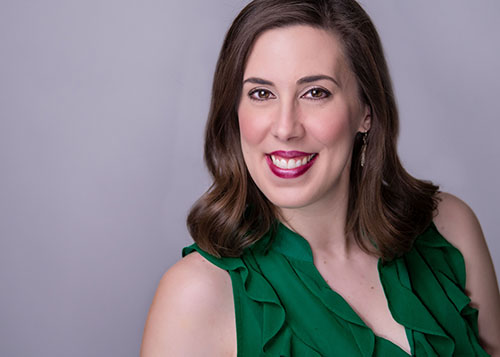 Brandie Piper is an adjunct instructor in the Department of Communication and Media at UMSL. She joined the part-time faculty in 2015 and teaches COMM 3370 Social Media in Public Relations
She also currently works full-time in marketing at KSDK, St. Louis' local NBC affiliate. She started her career there after graduating from UMSL with a degree in communication. She interned at KSDK during her final semester of school, which eventually led to being hired part-time as a production assistant, which allowed her to occasionally dabble in digital journalism and social media management. When a major tornado hit, Brandie used social media to help the station confirm information, which led to a full-time position as a digital producer.
As a digital producer, Brandie wrote and published dozens of news stories each day for the station's website and helped manage the social platforms. She did all this while attending graduate school at Webster University where she earned a master's degree in public relations.
In 2015 she decided to try her hand at corporate communications and joined a global biotechnology company where she enjoyed writing at a slower pace, usually about vegetables. After two years she returned to KSDK in a newly created role – digital and social marketing manager.
Education:
M.A., Webster University
B.A., University of Missouri St. Louis
 
Contact:
PiperBM@umsl.edu