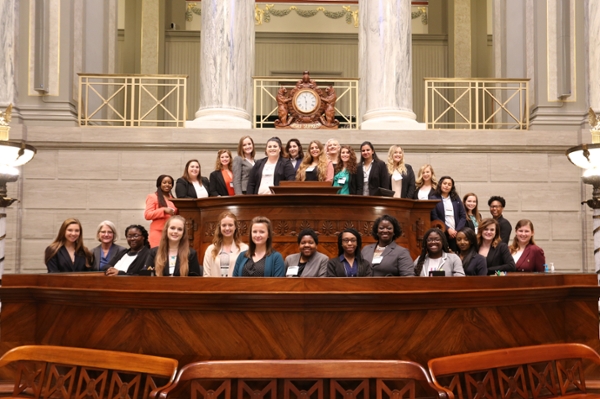 Below are some frequently asked questions regarding the Sue Shear Leadership Academy. For additional information, email email the Center for Character and Citizenship at umslccc@umsystem.edu
Does it matter what my major is?
Past participants included pre-med and pre-law students, majors in business, political science, criminology, social work, education, engineering, and various liberal arts fields. There is no specific academic profile for the successful leadership participant. Participants from diverse backgrounds offer perspectives which enrich policy discussions.
Where does the program take place?
The year-long program will meet in person, once a month on a Saturday. The workshops will be held in the College of Education, in the Ed Collabitat.
What does the program cost?
There is no cost to students.
How can I apply?
If you have any questions, contact umslccc@umsystem.edu.
Sue Shear Leadership Academy Application