The efficient and timely flow of goods and services across the globe is vital to the world economy. Enterprises rely on teams of highly-trained supply chain professionals and data-driven decision making to manage the supply, production and delivery of products and services. As global trade between countries continues to open, with the ongoing growth of emerging markets and availability of data, and as e-commerce becomes prevalent, there is a growing need to fill the current "talent gap" with managers who have a fundamental knowledge and training in supply chain management and data analytics.
In 2023, the Master of Science in Supply Chain Analytics program was ranked #1 in "Best Master's in Supply Chain Management" by Intelligent.com. This is the second year in a row UMSL has earned this honor.
Want more information?
Join Graduate Business for a one-hour information session. We will explore and discuss our graduate business programs in detail, answer questions you have and show you why you should choose UMSL Graduate Business.

Register for an In-Person Info Session  Register for a Virtual Info Session

Program type:
Graduate, MS
Format:
 On-Campus, 100% Evenings
Take the next step
Request more information below:
Loading...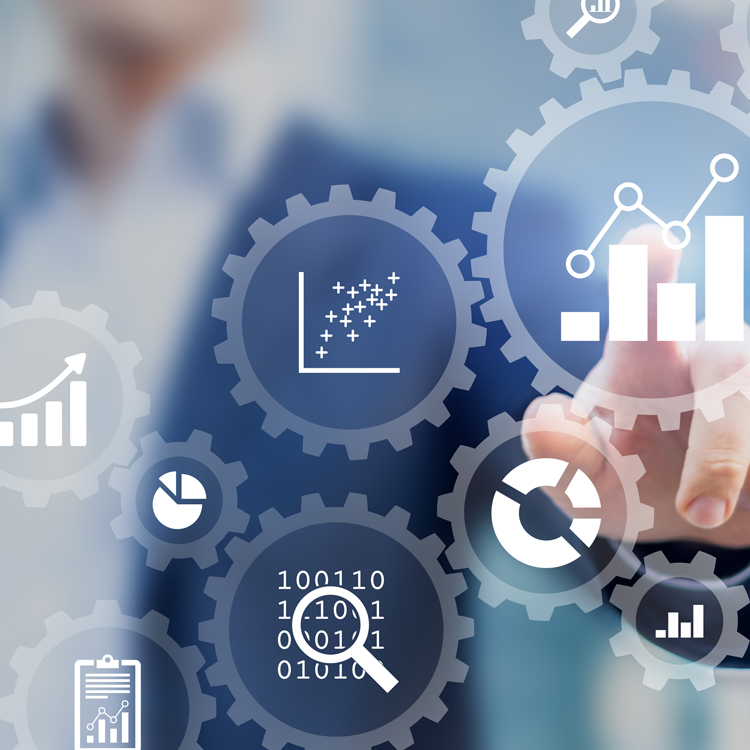 Degree Overview
Master of Science
Supply Chain Analytics
The MS in Supply Chain Analytics program is designed to meet the demand for professionals in the broad fields of Supply Chain Management and Business Analytics. This program bridges the gap between a pure data scientist and a supply chain domain expert and refers to an advanced data analytics professional or data professional who wants to implement machine learning technology.
This STEM-designated, 30-credit hour program is designed for students with an undergraduate degree in business, economics, computer science or engineering who would like to apply data science and analytics in the domain of supply chain management. This program will also benefit professionals who currently work in the field and want to enhance their data and analytical skills, as well as data analysts who want to gain knowledge in supply chain management.
Outcomes and Career Outlook
Upon completion of the program, graduates will gain knowledge and training in both supply chain management and business analytics. Students will graduate with in-depth training and skills in data analytics including the three-pillars of analytics (descriptive, predictive and prescriptive techniques) and the application of analytical techniques for data-driven decision-making in supply chain management. Students will also gain a comprehensive knowledge of all aspects of supply chains including purchasing, operations, logistics and transportation.
Employment of logisticians is projected to grow up to 4% to 2029, with a median annual salary of $95,750, according to wage and employment data from the U.S. Bureau of Labor Statistics and the Association for Supply Chain Management.
Employment growth by 2029
Career Opportunities
Business Analyst
Business Intelligence Analyst
Capacity Manager
Demand Manager
Inventory Manager
Load Planner
Logistics Manager
Logistics and Transportation Analyst
Logistics Resource Planner
Market Analyst
Graduate Business Programs takes a holistic approach when evaluating student applications. Grade point average (GPA), letters of recommendation and professional experience are all considered when making an admissions decision. The GMAT is not required for admission to this program.
Applicants with a 3.0 GPA or higher (on a 4.0 scale) qualify for regular admission. Students may be admitted on a restricted status if their GPA is slightly below 3.0.
For more information on applying to a Graduate Business program, please review the College's Admissions Standards page.
Application Deadlines
For domestic applicants: Fall admission: July 1; Spring admission: December 1; Summer admission: May 1
For international applicants: Fall semester: May 1; Spring Semester: October 1
Download Program Requirements
Student Organizations - Make new friends and learn new skills by joining one of our Recognized Student Organizations. 
Career Services – Students have access to professional career counselors who can assist in everything from resume development and interview preparation to lining up an internship or connecting you with your next fulltime career. UMSL alumni also enjoy high quality, lifelong career management programming, services, events and resources to assist in all phases of career development.
Networking – with the largest alumni network in the region, UMSL graduate students have access to leading professionals engaged in business, research, entrepreneurship, non-profit, government, community organizations. Our academic units engage this network in curriculum development to ensure our graduate students gain the skills needed to advance along their choose career path.
Research – There are many opportunities for graduate students to showcase their research including our annual Graduate Research Fair, which is open to students from all graduate programs. Doctoral and thesis master's students can also compete in the Three Minute Thesis challenge to be evaluated by a panel of judges for a chance to win cash prizes.