Kickstart your career with a master's in fintech from UMSL
The financial world is rapidly changing, requiring advanced degrees, knowledge and expertise in new and emerging financial technologies. Gain the necessary skills, credentials and hands-on training to take advantage of these opportunities with a master's in fintech from UMSL.
Fintech, a broad term for technology that automates, improves and structurally shifts financial services, aims to outperform traditional financial methods to deliver financial services faster, cheaper and with greater security.
We've built our program around these changes, providing you with a fintech master's degree that covers not only traditional finance modules and data-driven financial modeling and analytics, but also fintech tools such as blockchain, artificial intelligence, mobile payment systems, robo-advising and more.
Why should you pursue a master's degree in fintech?
It's no secret that well-trained fintech professionals are in high demand. Financial institutions have been heavily investing in modernizing their infrastructure, incorporating big-data analytics, artificial intelligence, machine learning and other fintech tools into their operations.
As the quantity and the usage of such technologies continues to increase, so, too, will the number of jobs in fintech, as companies seek professionals with the credentials and know-how to carry out the work.
At UMSL, you can tailor your master's degree in fintech to your interests through elective courses, with options to study investments, real estate, financial markets, venture capital, international finance and others. When you graduate, you'll be prepared to join the highly trained fintech workforce and build a successful career in financial technology.
Want more information?
Join Graduate Business for a one-hour information session. We will explore and discuss our graduate business programs in detail, answer questions you have and show you why you should choose UMSL Graduate Business.

Register for an Info Session
Program type:
Graduate, MS
Take the next step
Request more information below:
Loading...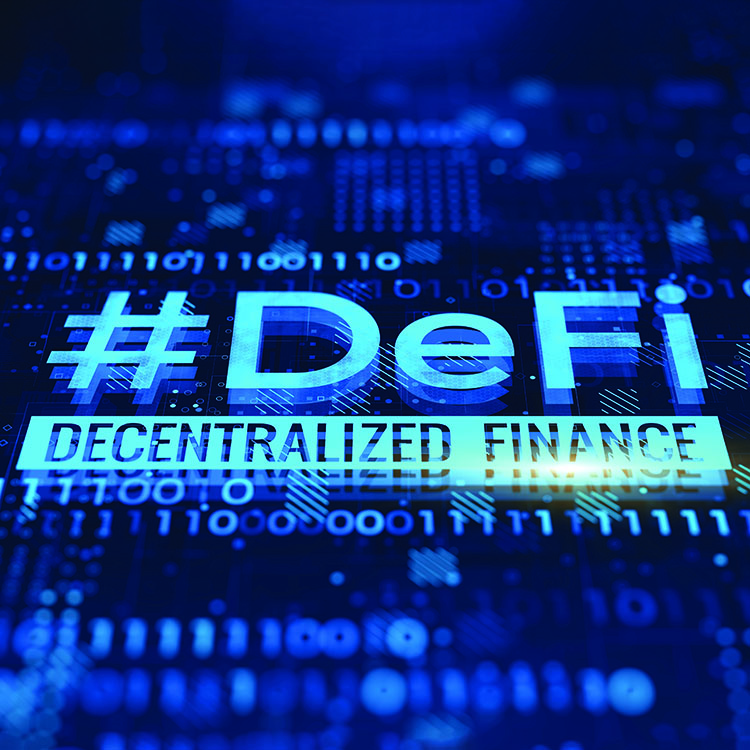 Why Earn Your Degree in Fintech at UMSL?
UMSL's internationally recognized College of Business Administration is ranked among the top two percent of business schools worldwide thanks to our dual AACSB accreditation in both business and accounting. Our fintech master's degree program will provide you with a comprehensive skillset the industry demands through:
Experiential learning opportunities. As you complete courses online, we'll provide you with a license to use the Refinitiv Workspace platform, access to a trading room on campus that's equipped with a state-of-the-art computing system and real-time financial data, internships through partnerships with many financial institutions and more.
Expert instructors. Take fintech courses online with highly qualified educators and researchers who hold terminal degrees from the world's most prestigious institutions and bridge the classroom with the real world.
Fintech courses online. Complete coursework for this flexible online fintech master's degree regardless of where you live and work.
What can you do with a master's degree in fintech?
As the field continues to rapidly grow, so, too, will the variety of jobs in fintech — and a master's in fintech from UMSL can help you break into the industry and build a lasting career.
For example, according to the U.S. Bureau of Labor Statistics, the need for financial analysts will steadily grow over the next decade, adding an average of 31,900 jobs in fintech each year with a median annual salary of $95,570 per year. Should you be interested in becoming a financial manager, this need is expected to grow by 17% over the next decade, according to the BLS, adding an estimated 123,100 jobs in fintech each year with a median annual salary of $131,710.
You'll also find a variety of other jobs in fintech through banks, brokerage houses, hedge funds, trading exchanges and others. In addition to the financial services industry, qualified professionals with fintech master's degrees are also needed in many other sectors, including insurance, health care, regulatory and big-tech firms and more, so you know you'll have plenty of viable options to build your career after graduation.
Employment growth by 2030
Career Opportunities
Artificial Intelligence Expert
Blockchain Developer/Expert
Compliance Expert
Consultant
Cybersecurity Analyst/Expert
Data Analytics Specialist
Entrepreneur
Financial Analyst/Planner
Financial Manager
Portfolio Manager
Risk and Compliance Reviewer
Trust Officer
Wealth Manager
Admission to the FinTech program requires an undergraduate business degree or another discipline and meeting the prerequisites for the introductory Financial Management Course (FIN 6500).
Admission Requirements
Graduate Business Programs takes a holistic approach when evaluating student applications. Grade point average (GPA), letters of recommendation and professional experience are all considered when making an admissions decision. The GMAT is not required for admission to this program.
Applicants with a 3.0 GPA or higher (on a 4.0 scale) qualify for regular admission. Students may be admitted on a restricted status if their GPA is slightly below 3.0.
For more information on applying to a Graduate Business program, please review the College's Admissions Standards page.
Application Deadlines
Fall semester: July 1
Spring semester: December 1
Summer semester: May 1
Download Program Requirements
Plan of study
Review Full Degree Requirements
Non-Missouri Residents:
Prospective students are responsible for reviewing the
NC-SARA state authorizations page
to see if this program is offered in their state throughout their program and to review the licensure or certification requirements for the state in which they reside.
Connect with likeminded business students and professionals though one of our student organizations. As a business administration master's degree candidate, you may be interested in joining one of the following:
Black Business Student Association
Beta Alpha Psi - Honorary Organization for Accounting, Finance and Information System students and professionals
Career Services - Students have access to professional career counselors who can assist in everything from resume development and interview preparation to lining up an internship or connecting you with your next fulltime career. UMSL alumni also enjoy high quality, lifelong career management programming, services, events and resources to assist in all phases of career development.
Research - There are many opportunities for graduate students to showcase their research including our annual Graduate Research Fair, which is open to students from all graduate programs. Doctoral and thesis master's students can also compete in the Three Minute Thesis challenge to be evaluated by a panel of judges for a chance to win cash prizes.