Inspire others with the gift of music.
A degree in music prepares students to be the next generation of musicians. Graduates with music degrees understand that self-discipline, collaboration, creativity and adaptability are central to the work of musicians.
The Bachelor of Music balances performing, academic, educational and technological aspects of music to prepare 21st century musicians and offers the following emphasis areas:
Business Studies
Composition
Music Performance, Instrumental or Vocal
Music Theory
Performance Jazz Studies
Take the next step
Request more information below:
Loading...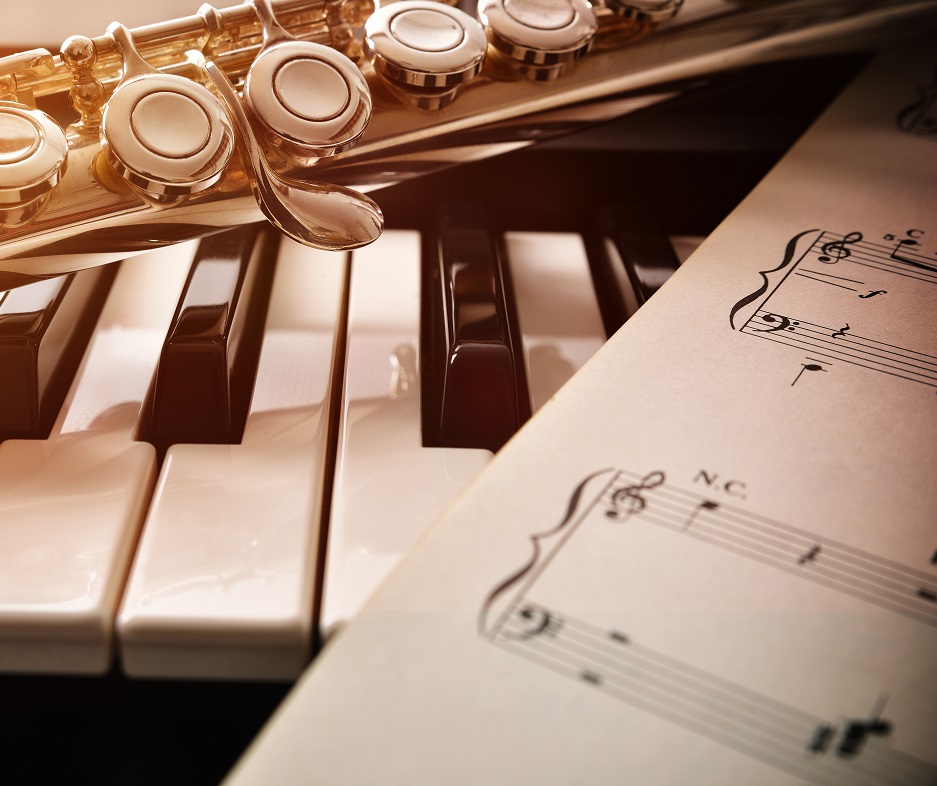 Overview
Bachelor of Music

UMSL's Music Department is committed to teaching, research/creativity and public service. In addition to its role of advancing knowledge as part of a comprehensive research university, the Music Department advances the university's land grant tradition by enhancing the cultural life of the St. Louis metropolitan area, providing high quality and accessible educational experiences in music.
Outcomes and Career Outlook
Upon completion of the BM, graduates will have technical skills requisite for artistic self-expression; understand the common elements and organizational patterns of music and their interaction; have a rudimentary capacity to create original or derivative music; have basic knowledge of music history and repertories through the present time; be able to work on musical problems by combining their capabilities in performance, aural, verbal and visual analysis, composition/ improvisation, history and repertory.
Those who choose a Business Studies emphasis will also be able to develop necessary professional abilities and dispositions in order to function in a field-based business internship (e.g. marketing, management, public relations, etc.). Those who choose a Music Theory emphasis will also develop requisite knowledge base, skill sets and the professional dispositions needed to engage in scholarly dialogue through research and analysis.
Employment of music majors is projected to grow up to 11% to 2030, with a median annual salary of $59,000, according to wage and employment data from the U.S. Bureau of Labor Statistics and payscale.com.
11
Employment growth by 2030
Career Opportunities
Accompanist
Artistic Director or Manager
Composer
Entrepreneur
Film Scoring
Music Production
Music Therapist
Performer
Song Producer
Sound Design
Talent Scout/Representative
Vocal/Instrumental Coaching
Plan of study
Business
Performance
Composition
Music Theory
Jazz Studies
Non-Missouri Residents: Prospective students are responsible for reviewing the NC-SARA state authorizations page to see if this program is offered in their state throughout their program and to review the licensure or certification requirements for the state in which they reside.
Student organizations
Make new friends and learn new skills by joining one of our Recognized Student Organizations. Here are several opportunities you may be interested in as a music major:
Phi Mu Alpha Sinfonia
Students of the University of Missouri
Honors College
The UMSL Honors College is a certificate program that can be paired with any major without adding extra classes or extending time to graduate. Classes in the Honors College are seminar-style, meaning that they are based in reading, writing, discussion, and critical thinking. This unique class format fosters an intellectual climate centered around democracy, diversity, civility and academic excellence.
Undergraduate research
We encourage and support students as they engage in exciting activities in and outside of the classroom that enrich their academic and professional understanding of their chosen area of study. All majors are encouraged to participate in Undergraduate Research and Scholarship to produce discipline-specific intellectual or creative innovations to their field.